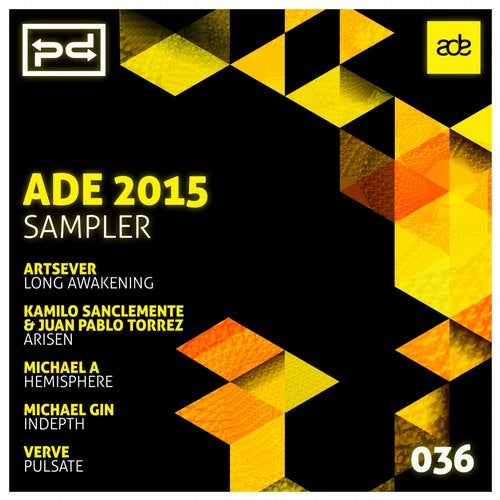 The 36th release on Darin Epsilon's Perspectives Digital finds the label showcasing its third ADE Sampler. Amsterdam Dance Event has fast become one of our industry's biggest and most important annual conferences. A wide variety of cutting-edge electronic genres are represented with over 2000 artists showcased over a week long period. ADE has also become the ideal testing ground for some of the fall season's biggest records. For the 2015 edition, Perspectives presents new music by 6 talented artists from all across the globe.

The sampler begins with Russian producer Artsever, who is making his first appearance on the label. Beginning his production career in 2011, he has already enjoyed considerable success with plays from Paul Oakenfold and Paul Van Dyk. Artsever's 'Long Awakening' gets the sampler off to a great start with its deep and engaging vibe. Set against a bed of immaculately sculpted bass, the musical ideas and effortless cadence are perfect for setting the mood of any room. There are strong emotions with sentimental leanings and nostalgic themes lurking in this one.

Kamilo Sanclemente is no stranger to the scene. The Colombian artist appeared on the Perspectives WMC 2015 Sampler last March and recently signed with the highly respected Berlin imprint Einmusika. Kamilo now returns to the label alongside fellow countryman Juan Pablo Torrez for their debut collaboration. Led by a cross-cultural vocal motif, 'Arisen' is rich with ethereal qualities and provocative musical themes. Beefy beats and spiralling electronics take the piece on an enchanting journey as it flows through a myriad of emotions, peaking with a sense of hopeful optimism.

Making his second appearance on the label is Belarus based producer Michael A. The young talent has been hotly tipped as one of this year's breakout stars with continuous support from Hernan Cattaneo and Guy J. Michael presents his latest studio creation 'Hemisphere' which showcases his inimitable sound perfectly. Anchored by a deep spacious groove and electric synths, the piece moves through a storyboard of enlightening atmospheres and spaced out motifs. A bed of rumbling bass and strong hypnotic lines deliver a magic moment during the break, setting up a massive conclusion led by sinister vocal elements and scintillating electronics.

The fourth selection welcomes Michael Gin to the label for his debut appearance. Hailing from New York, Michael currently resides in Miami, where he is a prominent figure in the city's club scene. In 2014 he delivered a beautiful rendition of 'Dancing in the Key of Life' for Coldharbour Recordings boss Markus Schulz which later appeared on his Scream 2 album. 'Indepth' might just be Michael's finest creation to date. Its pulsating bass tones, spellbinding lines, and mesmerizing rhythms set a great mood early. The tripped out interlude culminates with a cascade of keys and heavenly pads which offer an unforgettable moment for the dancefloor.

The fifth and final selection is 'Pulsate' by Australian producer and FutureForm label boss Verve, who is also making his first appearance on the label. The spacious grooves and modern techno sound are immediately alluring as the track begins. The energy rises as the foundation fills up and heartfelt chord changes lift the mood several notches. Following a well-crafted break, the emotional charm of the track grows even further with a set of luminous keys. An exhilarating production from Verve and an excellent way to close the release out.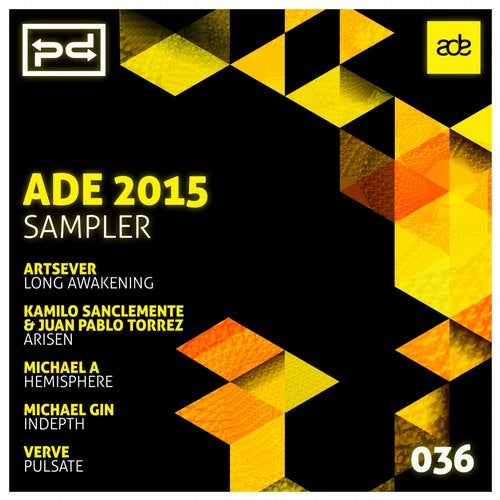 Release
ADE 2015 Sampler