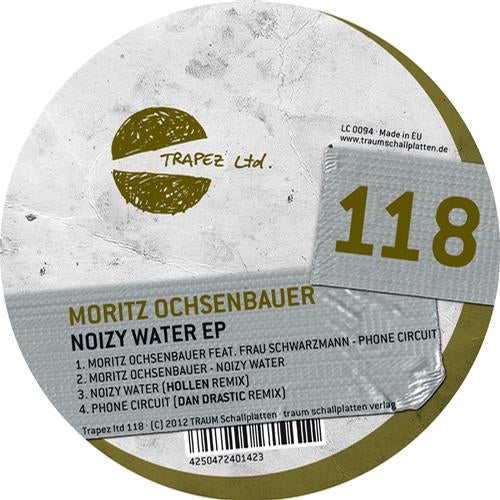 Release Date

2012-10-08

Label

Trapez Ltd

Catalog

TRAPEZLTD118
Trapez ltd has signed a new artist from Cologne. Moritz Ochsenbauer is no newcomer to the scene but we expect this release to create a bit of a stir. Ochsenbauer stems from a musical family of which Django Reinhardt was part of. His music formulates what he seeks in music, creative and unorthodox combinations of textures and grooves. Ochsenbauer describes his style as "roughhouse" and reflects his love to experiment with different textures. He loves to compose and arrange, to bring the impossible together, which stems from his passion to create something new. The multi talent who is a gifted cook divides his time between writing his first vegetarian cook book and hours and hours in the studio collecting ideas.

He produced the opening track "Phono Circuit" together with Frau Schwarzmann. The track is all about nauseating telephone calls creating a life by themselves, complaints articulated in a refrained soulful way soft vocals running in the background of the track make it a sensual and surreal experience. When the vocals actually rise in the break, it is the highlight of the track... creating a feeling of disorientation.The second track "Noizy Water" is a bit of rocker. It builds on a simmering which is nearly unbearable. New spacious and urban gleam shines through the laid back thumping beat and is then sliced up by a pleasant organ-like pad. This track could be a Balearic groover and we imagine people like Ricardo Villalobos playing it in their sets.

The remixes come by Hollen and Dan Drastic. Hollen who has been a producer on the rise with a lot of releases lately in the techno circuits. He has remixed "Noizy Water" in a precision techno fashion. Bringing up the beat, pitching down the vocals and lending the track the momentums of his mighty driving bassline. Perfectly executed and equipped with a big break down, which should lead to a "all hands up" situation... this is a solid rocker.Dan Drastic known from his numerous releases on Moon Harbour has remixed "Phone Circuit" keeping the understatement raw and on the lush side of the original but providing extra percussion and a special treatment to the vocals which he took to another level.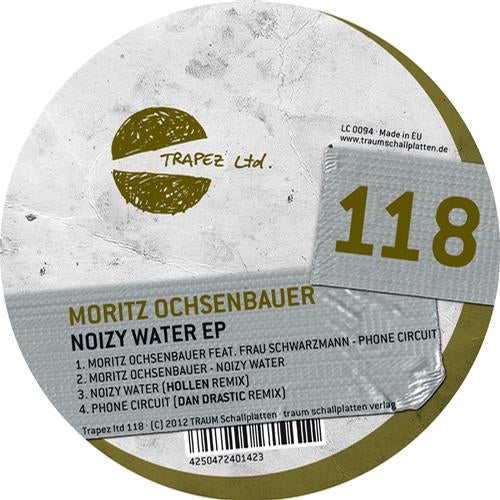 Release
Noizy Water
Release Date

2012-10-08

Label

Trapez Ltd

Catalog

TRAPEZLTD118