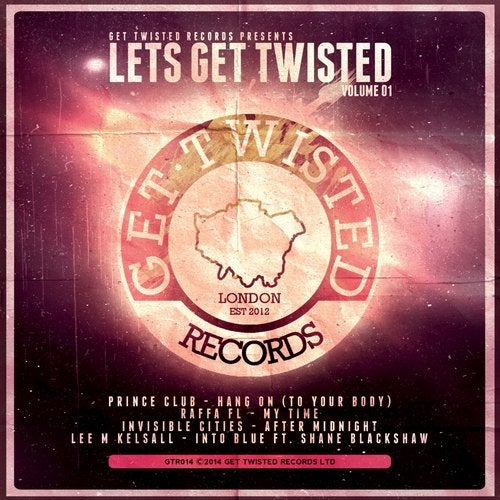 In a brand new various artists series, Get Twisted Records welcomes Prince Club, Raffa FL, Invisible Cities & welcome back Lee M Kelsall. These heavy hitters have previously provided soundtracks from the likes of Defected, Toolroom, Nurvous & many more. "Lets Get Twisted' present 4 tracks primed for dance floors and terrace's across the world.

Its easy to see why Prince Club have made a name for themselves in a saturated market. 'Hang On' typifies the duo's sound, rolling drums, a grooving bassline against a cute vocal that is catchy from the get go. Sure to be a firm favorite for many this summer!

Raffa FL looks set for a big year and many ahead. Really hitting his prime we're excited to have Raffa a part of the GTR family. 'My Time' evokes various emotions as the track progresses. Starting off as a heavy grooving bass track transcending into a moment of euphoria before being thruster back onto the dance floor. Powerful stuff & a key track for your summer locker.

No strangers to the house scene, 'Invisible Cities' is a duo made up of 2 well renowned producers in their own right. After midnight, is a big room bass track with garage esq percussion and an anthemic vocal. This track really does kick off the career of 'Invisible Cities'.

Lee M Kelsall returns to the label, this time with an original. As always Lee offers a lighter take on house, infusing disco and his love for us garage into a beautiful song perfectly accompanied perfected by Bliassando's vocals.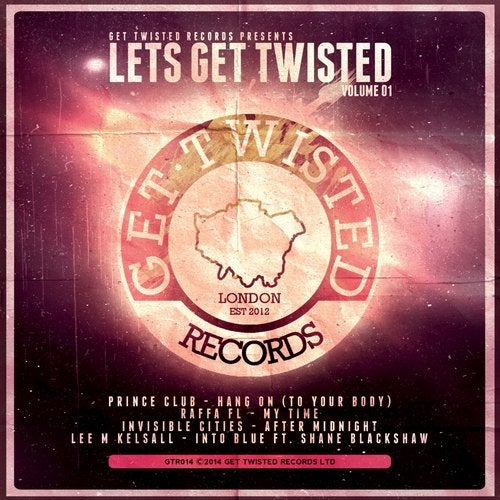 Release
Lets Get Twisted Vol. 1