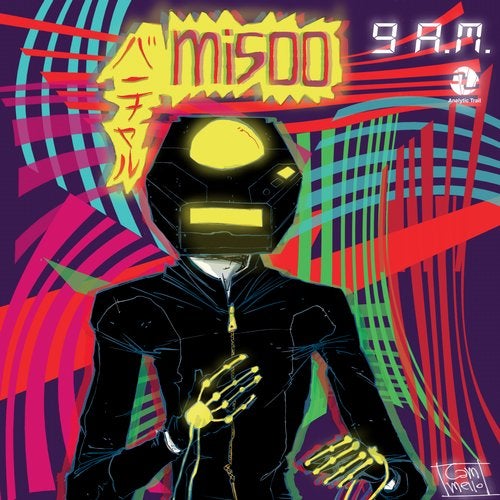 ANT055 - 9 A.M. - Misoo

Its time for the fifty-fifth release of Analytic Trail Records, label Boss Markantonio is came back in Italian scene to choose a new artist for his powerful music mission. Neapolitan Techno master is glad to introduce the young Italian DJ/Producer Marco Misuraca a.k.a. Misoo born and raised in the North Side of Italy and already well known for his previous works on different labels. He was been supported a lot by Richie Hawtin who played one of his tracks in the best festivals across the globe, but today Misoo finally lands on Analytic with 09 AM EP, a cool package that includes four original mixes.

09:00 AM is the first track of the EP, made of a really straight strong Kick with huge raw bassline. Industrial Techno elements are the main theme of the track, fast hi hats sessions and hard loops riding on the beat are going up till a great sound explosion.

Its time to Connect the vibes feelings, second track of the EP its a meltin pot of different sound shapes and energizing wave cuts. Old School Claps patterns fixed with ride sessions and heavy upbeat hi hats loops, a scratchy bass is the engine of the track, that define it as a huge Techno device.

Tijuana is the third tune of this release and the journey goes on. You can catch the essential mood of a gorgeous drum kick and a deep bass line, everything moved forward by special rim shot tricks for dirty bastard Techno tune.

Wake up, is still time for Techno music, fourth track of the EP is the last step of this amazing trip, here we have a nice synth pushing in the background, crazy ride sessions are moving on the mood making a huge Techno dancefloor bomb.

Analytic Trail made another great score for its catalogue, superlative sound and top quality producers are always the labels target, the mission is to spread Techno music as usual.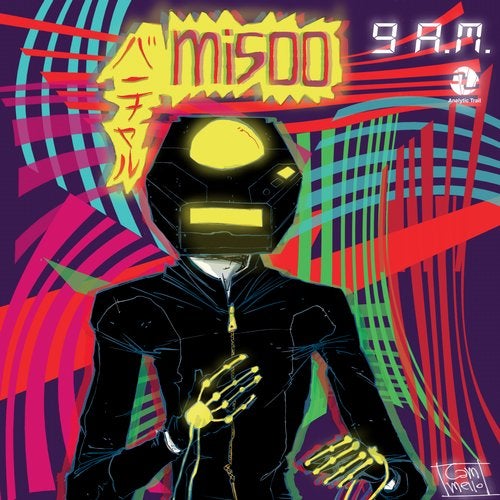 Release
9 A.M.