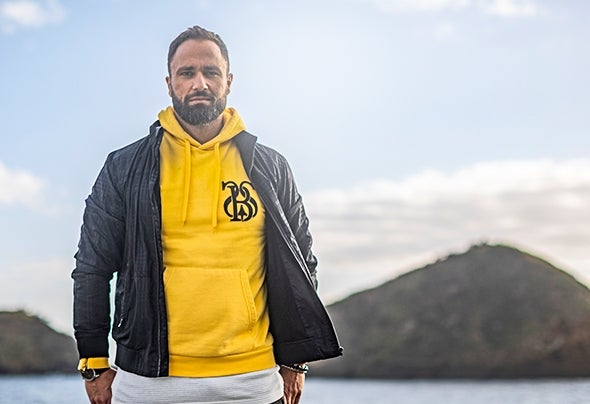 Music has already come in the blood of this Musician, Producer and DJ. Play is an artist who does not need any kind of presentations on the electronic music scene in the Azores. 
Son of a musician and grandson of paternal grandparents with a great musical culture, he was soon interested in music and everything that encompasses musical instruments and hardware. 
Play is synonymous with party fun and a lot of craziness wherever it goes, were it not for one of the most renowned DJs in the Azores. 
A Dj / Producer who loves to give all his followers a very emotive beats towards EDM, ELECTRO, BIG ROOM and uses the fusion of HIP HOP, ROCK with these strands to get what you want from Public amusement. 
His energetic performances with a strong public connection and excellent track reading make him one of the most sought after DJs in the Azores. 
He began his career as a DJ Ocially in 2000 and since then has been going through the most prestigious stages, festivals and clubs of the Azores, having been a resident DJ in numerous clubs in São Miguel. 
Coliseum Club, H2O, Xl Club, Vip Bar were some of which had residency. 
In 2005 he competes for the Dj Az Competition where he got an honorable 2 Place and after that he started his residences mentioned above. 
From his name, he has been on many posters of the biggest festivals of the island and the Azores and has shared Dj Boot with some of his national and international idols "Vibe, Pete Tha Zouk, Mastiksoul, Diego Miranda, Kura, Kevu, Dirty South, David Guetta, Mike Perry, Deorro, Overule, etc, etc, etc. " 
He has already gone through some Azorean radios where he had two Radio shows, one of them shared with some other DJs in the Region where one of them had the responsibility to pass the most "calientes" rhythms of the national and international Dance Scene. 
2020 started with some new original tracks signed on very important labels and having support off the top world djs.