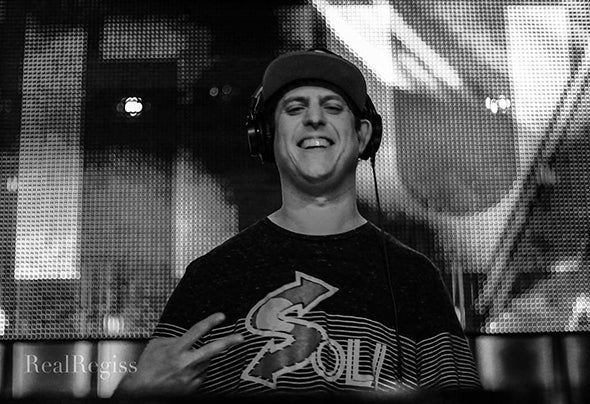 Whether he's bangin' his house beat at the iconic Supernatural Festival or at the underground Seventh Circle Music Collective, SOLI is helping to make the Denver EDM scene thrive. When you see him onstage through the mosh of dancing bodies as he spins and pumps his st in the air you know why. It's because he's got that highenergy vibe and showstopping skills that crowds have never seen or heard before. 
Getting down his high energy brand of musical mixing since 2012, SOLI follows the sage advice of Will.I.Am from the Black Eyed Peas, "To be a real DJ you need to take risks not only behind the table but in the studio and throughout life," SOLI has created a fresh style that's all his own. Like a pastry chef making a mouth-watering chocolate cake, he layers in crazy drops made up of original beats. 
Since his start, SOLI has been bangin' the beat from Denver to Boulder to Colorado Springs an Fort Collins. Excited crowds have thrown down to his energetic mixes at The National Western Complex, Cervantes Masterpiece Ballroom, The Roxy Theater,Hodis Half Note, The Oriental Theater,
Beta Nightclub, The Church Nightclub, Bar Standard, The Black Box, Tremors Nightclub, The Rec Room, Royal Castle Lounge, Your Moms House, #VYBE, The Seventh Circle Music Collective, The Royal Caribbean Oasis Cruise Ship and other sick venues. Also SOLI held a Residency lasting more than two years at The Lincoln Street Station. Thought his journey he as opened for many big acts including Darude, George Acosta, Myron Eugene, Sandra Collins, DJ Icey, Carnage, Alesso, Martin Solveg, Audien, Black Tiger Sex Machine, Gladiator, Infected Mushroom and many more.