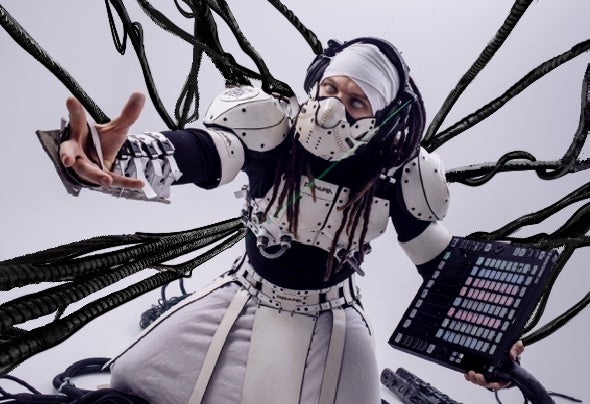 When the Apocalypse came, the world plunged into Darkness. At one moment he destroyed everything: from buildings to destinies, from material to spiritual.

Dark times have come for humanity, in which only the strongest could exist. But even they need a hero. The one who would make the eyes open again and shine. One for whom nothing is impossible. When Darkness enveloped the Universe, HE came.

His name is DZHURA.

He is a biomechanical experiment that controls sound waves, whose heart beats in the rhythm of Techno and Tech-house. He lights the hearts of people with rhythm and melody and instills in them the Faith in the creation of a New Age.

They call it the musical machine, which sets the rhythm of technical music of the post- apocalypse.

Wandering in the darkness of the extinct world, he realized that people need music that can revive the universe and breathe new life into it. From the rattle of the metal that was twisted by the apocalypse, he learned to create a rhythm. The remaining spirit of nature gave him a motive. And people gave him inspiration.

Thus was born its sound that turns people's energy into dance.