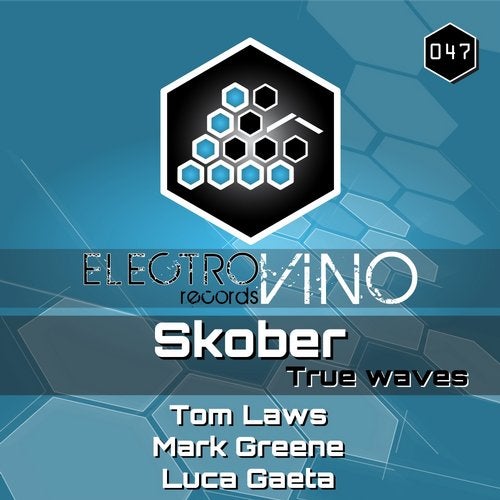 Hi peeps,

For its 47th release, the Electrovino team is delighted to once again work with one of our favorite artists Skober. The gifted producer from Ukraine has made a tremendous original mix under the name of True waves. Indeed, Skober has this god given talent to create a well-balanced track with a massive hypnotising synth and an impressive cadence in order to blow the roof off the place.

It was a no-brainer to find some great artists to rework this masterpiece. All the versions make a perfect package in order to deliver a huge release!

We start with the talented artist from Ireland Mark Greene (Respekt, IAMT, Renesanz, among others...) who lives up to his notoriety. He has built a spectacular version of True waves including an intense pace that will make everyone melt into the ground. Big time!

Secondly, the English producer Tom Laws who signed on labels such as Funk'n Deep or Phobiq, to name a few. The techno crowd definitely knows what he is capable of. He has offered a devastating remix based on a robust rhythm, which adds energy to the whole track. Watch out!

To finish the release off, we have appealed to the Italian artist Luca Gaeta (Unity Records, Tronic Music, Reload Records). His top notch musical skills have brought a new exciting and refreshing shape to the original mix. The result is an incredible remix with all the elements to knock your socks off.

Enjoy the music with Electrovino Records!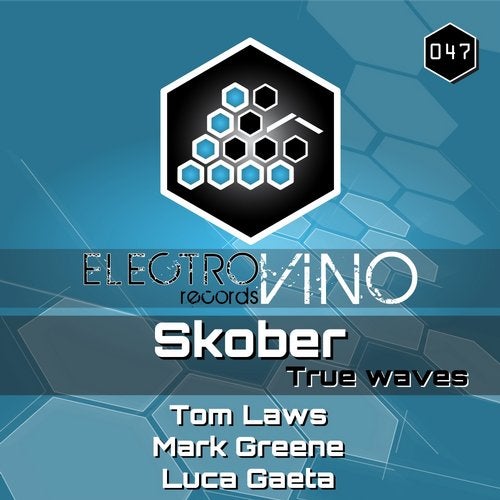 Release
True Waves