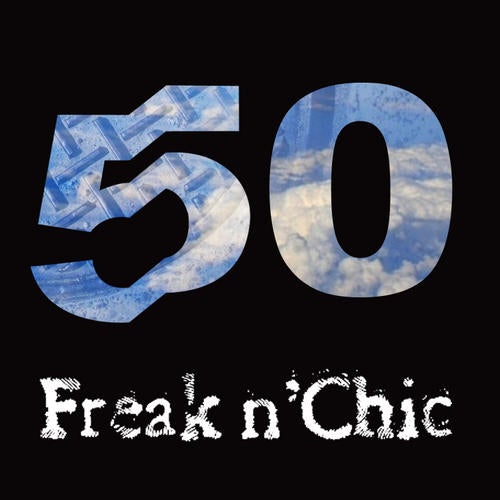 Djebalis third EP for Freak nChic is his best yet and reaches the magic 50 releases for the French imprint.

Djebali brings his cheerful tone to two productions to light up the dancefloor with «Sorry, I Missed The Sky» a package sprinkled with sunshine and simmering with a classic house sound set for the approaching summer months.
«Elastik Hour» , is laden with infectious groove and sharp beats and rhythm. It brings a majestic air to a timeless house sound through simple arrangement and exultant melodies.
«Comes Again» is another funk-filled production, flaunting light drum patterns and teasing with nimble melodies. Both tracks were made with hardware only, bringing a fuller sound to this EP. Djebali has brought the best out of his tools and concocted a pair of house music classics.
Djebali became drawn to club music at a tender age, inspired by the likes of Dan Ghenacia and Ivan Smagghe in his home of Paris. Since then he has been playing and connecting with artists including Djulz, Chloé, Dyed Soundorom, Anthony Collins, Shonky, Davide Squillace, and of course Freak n Chic label manager, Dan Ghenacia. His music has taken him to distant shores and dark spots including Londons TBar, Berlin infamous»Bar 25, Munchens Harry Klein, Pisas Kamakama, and Djebali holds an infamous summer Residency at Batofar for Freak n Chic. His releases on Tuning Spork and Freak n Chic all show a tendency for an effortless style of pure house music, full of flavour and feeling.

Djs Likinit.. Gabriel Ananda, Sacha Funke, Sebo k, Jonas Kopp, Jimpster, Losoul, Kreon, Gavin Herlihy, Ewan Pearson, Lee Burridge, Djulz, Dyed Soundorom, Simon Baker, Valentino Kanzyani, Andrade, Varoslav..

Gabriel Ananda - basmati
really really sweet songs. love em to start an afterhour or something. thanks!

Simon Baker - 2020 Vision
Nice, liking this.

Sebo K
sweet!! let the summer beginn!

System of survival - IANVS71
really like "Comes again".full support!

Valentino Kanzyani - Jesus Loved You
Nice old school deep house.. will use it..

Andrade - Dessous recordings
Both tracks are amazing, hight level and class house ! love it :)

Dyed Soundorom - freak n chic
this is the perfect tunes for the summer! LOVE IT!!

Javier Carballo - lowpitch, overall music
hypnotic & cool i like it..bravo djebali..

Kreon - Cecille,Orpheas
I ll play em both for sure..! thnx

Gavin Herlihy - cadenza kindisch etc
Like this a lot. DJebali sounds like it's crying out to be played on a terrace while Comes Again is a nice full bodied detour into deepness. great release!

Ewan Pearson - various
nice summery stuff with good production and a bit of wonk in there too. i like it!

3 Channels / catz n dogz voitek - mothership/gpm
cool, nice and warm

Jimpster - freerange
This is some heavy shit! yeah, really loving the sound of Elastik Hour but comes again is a delight too. will be playing for sure.

varoslav - supplement facts-je taime records-rootz
quality house music ! deep and groovy as i like support!

Lee Burridge
i was given this in miami and played it every show. amazing and huge for me.winner!!

Andrea Ferlin - contexterrior
comes again perfect form my mornings. full support

D'julz - Bass culture
Bomb! best djebali track so far, will chart

Losoul - Playhouse
nice retro inspired stuff! reminds me of some '93 wild pitch endlessness. can't wait for the vinyl..

Anthony Collins (Freak n'Chic)
wicked wicked tune

Okain - Tsuba / Quartz
Really beautifull & personnal. I really dig both track. Perfect for the upcoming summer!GREAT!

Spettro - uniform recordings
cool stuff...like the bassline in elastik hour. will test

Sascha Funke - bpitchcontrol
congrats to the 50

Jonas Kopp Curle / Spectral Sound
Nice EP , i will play out both versions!!! Super french cool housy. as always.

Franck Roger - fr prod - real tone
nice and sweet traxx , relax ur neck , get sporty , call jerry from cali !

DJ Freddy COURTOISIE
Good track deep house, I will play, That feels the spring !!!

Cyril K Dialect
Elastik Hour super bien ! Porte bien son nom ;o) Un bon maxi de deep, ça fait jamais de mal !

TERENCE - Freak N Chic
FULL SUPPORT djeb on his way

Julietta - Harry klein
wonderful deep tracks! will support & play :-)

olibusta - get the curse
2 brilliant trax. deep and happy at the same time. elastik hour is the perfect beach track

Mighty Kat Pronto Musique
Nice deep track.. Perfect for morning ! will definatly it !

Chloé Harris further bedrock mashtronic
what a sweet song. nice 2 steppy house

Nathan Coles Wiggle / fabric
Beautiful moods anf grooves

Tolga Fidan vakant
tight!

Satoshi Tomiie - SAW.RECORDINGS
Cool warm housey action, liking a lot

Iain Taylor - Rejekt Music
Nice grooves. One for the early evening or early morning!

Fafa Monteco - Hypnotic Music
Into it, in my box. Thanxxx

Miguel Garji - ibiza global radio
i love this sound. perfect for my radio shows and sesions all support

Joan Ribas
excellent sound

Pepperpot - Hello / Kaato Music / Silver Network
Nice Ep. I really like Elastik Hour. Massive Track !!!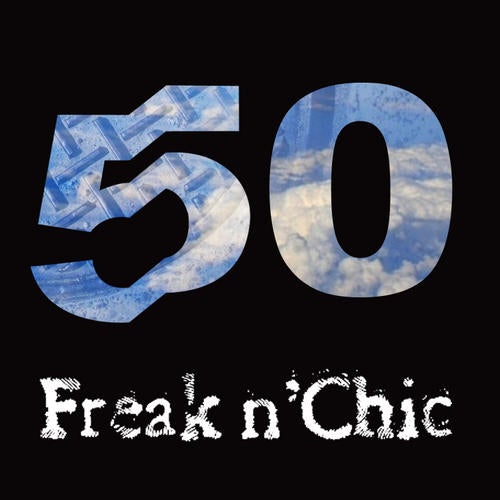 Release
Sorry I Missed The Sky EP