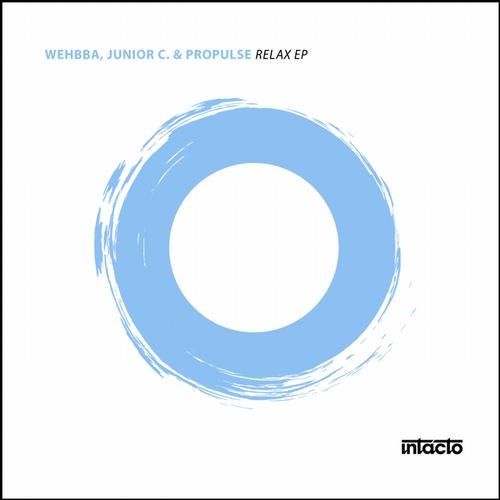 Release Date

2013-04-29

Label

Intacto

Catalog

INTACDIG017
For Intactos 17th digital only release we proudly welcome WEHBBA, JUNIOR C. & PROPULSE for a sexy hot Brazilian party EP.

Hailing from Brazil, Rodolfo Wehba is one of the latest additions of Brazil's techno ambassadors. Dentist graduate, licensed diver and Jiu Jitsu fighter for almost five years, he then turned to what he does best music.

He started releasing in 2004, creating his first album Revoltin, which sold out after three months. In 2011 he released the Dirty Pictures EP on 100%% Pure, gaining support from the likes of Christian Smith, Luciano and Anja Schneider.His DJ skills surpass the realm of standards as his dynamic style allows him to flip from all kinds of techno and house music, which carried him to perform globally on a busy schedule starting from Europe in early 2007.

Born in Sao Paulo, Junior C. is one of the main artists from the new generation of Brazilian DJs and producers. His mix of styles, ranging from house to techno, combined with his technique and feeling, granted his residence at one of the biggest Brazilian techno clubs, Clash, and his presence at the best clubs and festivals.

Without a shadow of a doubt a pioneer in the format of live performances in venues of electronic music in Brazil, Propulse is not only a highly talented musician, but also a new technologies addict. A powerful combination of his vast audio engineering experience and a love for avant-garde electronic music, make him an amazing producer.

We are so glad they produced this smashin hit of an EP for Intacto Records.

RELAX: A bassline that grabs your attention from the get-go is added with flavor by the seductive set of percussions and the deep and dusky melody. When youve been dancing all night and the DJ puts on this all-consuming track, get ready to hit the dancefloor extra hard. No time to relax: dance!

SWEET ACID TALK: A fast-paced track with an acid bassline that will immediately transport you to dance heaven. Sweet Acid Talk is like a lovers whisper in your ear, having you crave for infinite party pleasure. So what are you waiting for?

HIGHLIGHTS FEEDBACK ARTISTS:

Sven Väth: nice Acid tune

Greg Gow: Acid Talk is dope thx!!

Kaiserdisco: relax! :)

Karotte: relax rocks. love it.

Joseph Capriati: nice release. thanks!