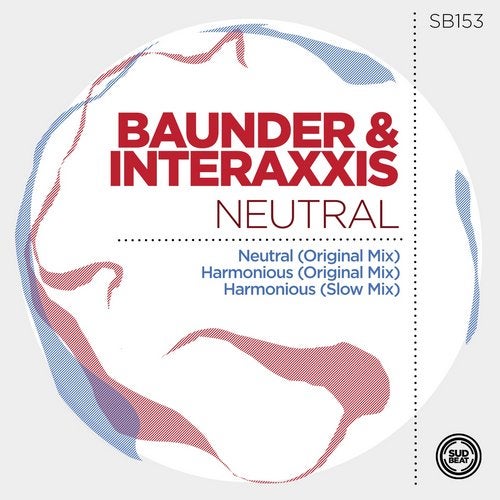 Returning to Sudbeat are Baunder and Interaxxis with a clever three-tracker called 'Neutral'.

Over the last 15 years, Baunder and his production partner, Oliverio Sofia, have delivered some of the scenes greatest music under their alias Soundexile. Equally, Interaxxis have blazed a trail with music signed to a number of high profile labels. Having worked together already, with tracks on Tulipa and Plattenbank, Baunder and Interaxxis are a formidable team.

Indeed, opening track 'Neutral' kick off in fine form with a bouncy, rolling groove and rubbery bassline. Pleasing sonics adds an air of summery warmth as piano pads reassure with a hint of the familiar. Aimed squarely at the warm up floors, this will keep the crowds content all summer long.

Next up, 'Harmonious' opens with a sparse woodblock groove. Melodics soon develop over the course of the track adding delicate charm throughout. The Slow Mix of 'Harmonious' is a completely different vibe though. Deeper and more intricate, it opens ambiently organically revealing a cornucopia of emotional fayre for those daytime moments where the thrill of the electronic cabaret is a little too intense.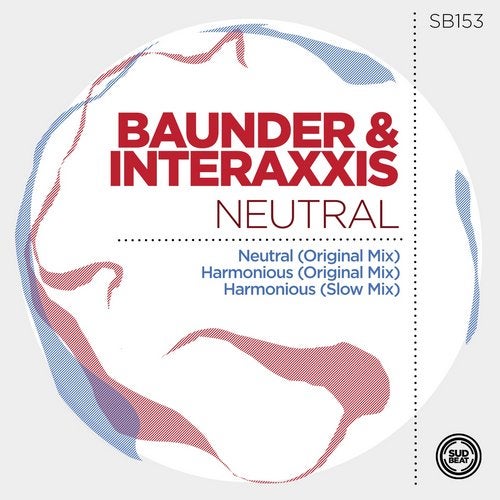 Release
Neutral