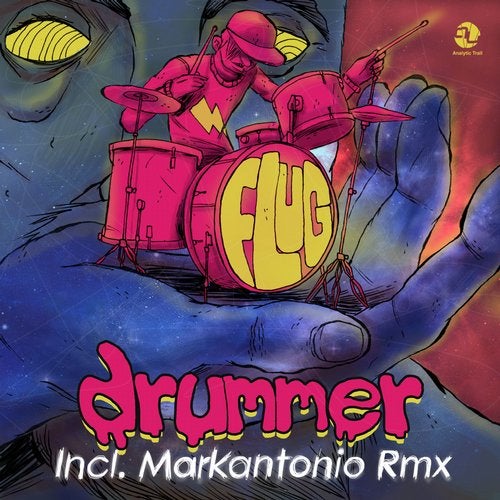 ANT044 - Drummer (Incl. Markantonio Rmx) - Flug

For their 54th release Analyticaltrail records serve up two new originals by techno man Flug complete with a remix from label boss Markantonio. For over a decade now, Flug has positioned himself as one of the leaders of the Argentine and Barcelona techno scenes, delivering on labels such as Stockholm Ltd, Sleaze, Octopus, SINO and Enemy. His fans include the likes of Chris Liebing, Adam Beyer and many more, and when you hear this new single its easy to see why.

Drummer is a steely bit of white-knuckle techno with relentless kick drums forming the basis as frosty, blizzard like textures blow across the face of the track. An ever growing sense of crescendo is buried deep within as hi hats grow more restless and the thing just never lets up.
Its heads down, fist pumping stuff designed for twisted warehouse parties.

Markantonio injects some more rounded, rubbery tones into his remix but still its a barrelling, racing wedge of full-blooded techno. Icy hi hats seem to hang in the air and deep buried synth sounds suggest there is life in this alien world, somewhere.

Flugs other original is Hexadecimal, another stomping bit of streamlined techno design to make you dance. The percussion rattles in a micro-groovy way and the textures are all buffed up and metallic, just the way real techno DJs like it.

This is an uncompromising package from the ever on-point Analytictrail that confirms Flug to be in a class of one.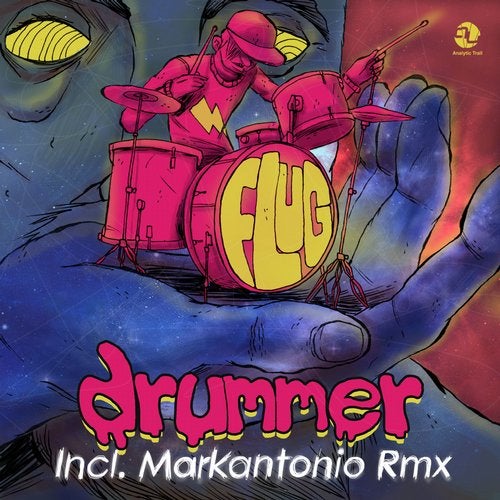 Release
Drummer