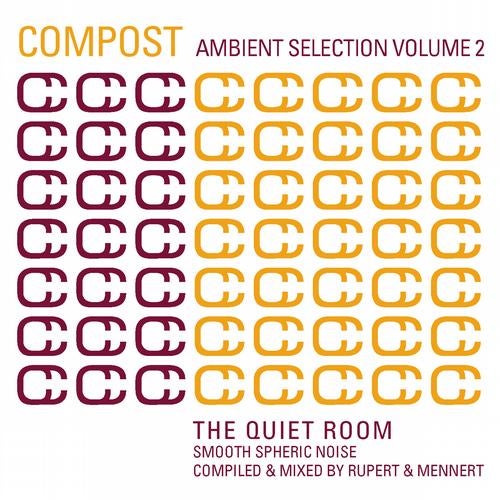 Release Date

2012-03-30

Label

Compost

Catalog

CPT3924
After one and a half decade and more than 370 releases, Compost Records bundles some of their finest tunes as Various Artists digital download compilation albums.The variety and full spectrum of Composts repertoire has never or rarely been presented in form of a musical genre compilation. These releases will be compiled or DJ-mixed by Composts artists and are available as digital downloads, except in some rare cases very very limited as 500 CDs.

How to define ambient? In the strictest sense Compost Records hardly offers any of this. But what if you decide to look within tracks and add some darkness and deep beats here and there....? Well, there you have it.
Rupert & Mennert already dug into the big Compost archives to deliver selections of remixes, downbeat, experimental and jazz (vol. 1 & 2). This successor will be their sixth mixed selection. But this one is different... this time they dug so deep into the vault that they were actually lost for several weeks. Luckily they had their record player and laptop with them so they survived! And when they resurfaced, what did they dig up? A great compilation of literally parts of music. With a total of 20 tracks and loads of snippets, they deliver a mix of 67 minutes which is the ultimate Compost Ambient Experience! To listen to the tracks on their own is great, but mixed together its astonishing.What to expect? Tracks from Jean Paul Bondy, Dan Curtin, Ben Mono, Felix Laband, Joash, Alif Tree, Taran, TJ Kong & Nuno dos Santos, The Nova Dream Sequence (= King Britt), Four Ears, Genf, KJM and Funkstorung. They also layed their hands on two new exclusive tracks which were never heard before on Compost. An old and rare track from Beanfield and a track from T_Mo (= Timo Garcia).
So please relax and treat yourself to the dark ambient sounds of the Compost cosmos!

Who are Rupert&Mennert?
They reside in Den Helder, The Netherlands. One of the most beautiful cities in the world. From there they send their fine radio show into the wide world. The show is currently re-invented. The Sound of Swound ran for more then 200 shows. But it will be replaced by something even better: Weird Pigs - not for copycats. Besides their love for broadcasting they produce music too. Together with Me Raabenstein they released, as Lagerfeltz, an album on Nonine Recordings, Berlin.Together with remix-work for Energie du Verre and Ensemble du Verre (Batterie Records, Hamburg) and Timo Garcia (Compost) their release-roster is building. The cherry on the cake is the selection of one of their remixes on the new Future Sound of Jazz 12 (picked by the Compost head-honcho himself).And off course you can expect more Compost Selections from their hand too. Currently they are working on a Female Vocals Selection.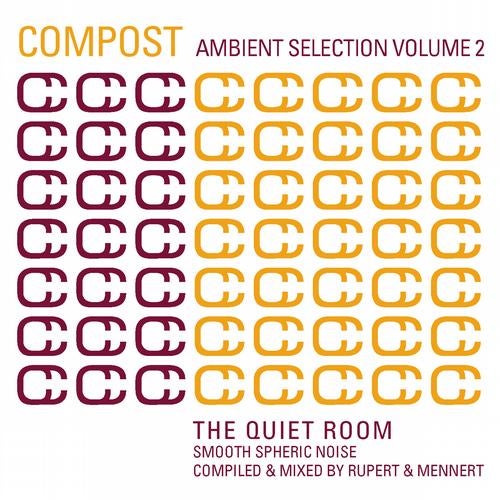 Release
Compost Ambient Selection Vol. 2 - The Quiet Room - Smooth Spheric Noise - Compiled & Mixed By Rupert & Mennert
Various Artists

Release Date

2012-03-30

Label

Compost

Catalog

CPT3924