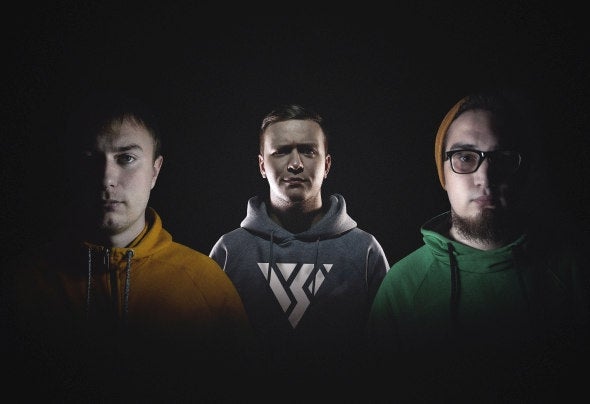 Psynchro - its a psycho synchronized trio of Denis "Noxen" Konakov, Edgar "Cooper" Koshevnik & Daniel "Deontriq" Sorokin!
This guys joined their forces to bring some fresh vision of bass music!
Just after one year on scene, starting with debut "Destroyed EP" on Xtrah's label Cyberfunk, going through Major League label by the Netherlands legendary promo group with "Munstah EP", joining Shell Shock Recordings as home label, through mighty
Andy 'sRAMRecordswithtwocollabotuneswithWhalespruce"FunkMe"&"OnceUponATime"ongreatVAcompilations "RAM Annual Drum & Bass 2020" & "RAM Rave Pt.3", and via VA DIVERGENCE II compilation they came to Jade's label Eatbrain with debut "Lobzik EP" which was absoletely fresh sound for label after which they've joined Black Sun Empire's label Blackout with ablsolutely futuresounding tune "Universe" on their new talent release series "Evolutions"
With likes of: Noisia, Black Sun Empire, Audio, Jade, A.M.C., Concord Dawn, Rido, Xtrah, Smooth, Zardonic, Gydra, Mob Tactics, Maztek, Zombie Cats, Don Diablo, NGHTMRE, Slander and others this trio gonna jack in their signature on bass music scene!