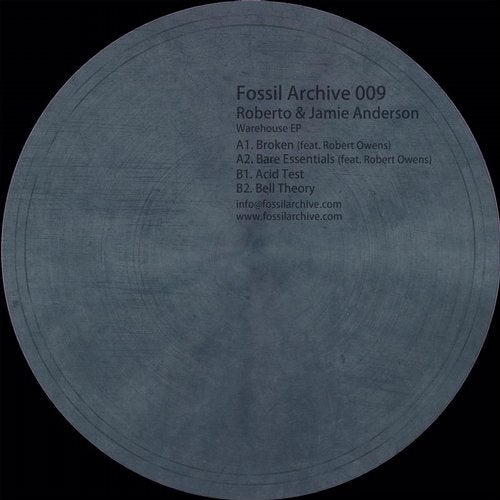 This is the second studio collaboration released on Fossil Archive between label owner Roberto and Artform's Jamie Anderson. This time we have a four track EP compiled to take the listener on a sonic trip through an authentic all-night warehouse experience.

On the A-side are two tracks which feature the vocal talents of the Chicago legend Robert Owens. 'Broken' and 'Bare Essentials' are exclusive 'warehouse' versions of songs the trio worked on at Jamie's studio in Berlin for Robert Owens' forthcoming album 'Naked.'

On the flip we have a raw acid track composed with a classic 303, 808 and 909 din-sync configuration running live through the mixing desk with a spring reverb for effects and a Joe Meek for compression. Finally 'Bell Theory' explores synthesised analogue sequences with a deep hypnotic provenance which serves up mind-food as the sun breaks through the rafters.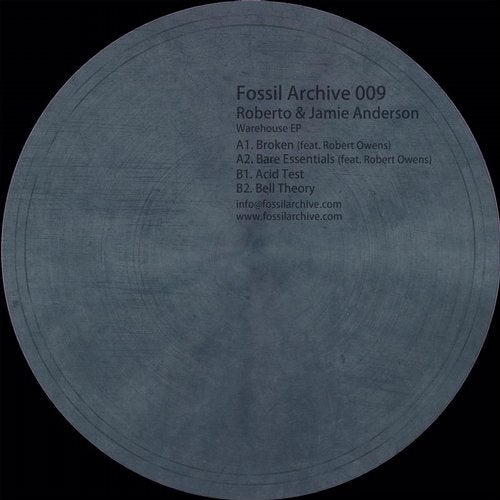 Release
Warehouse EP