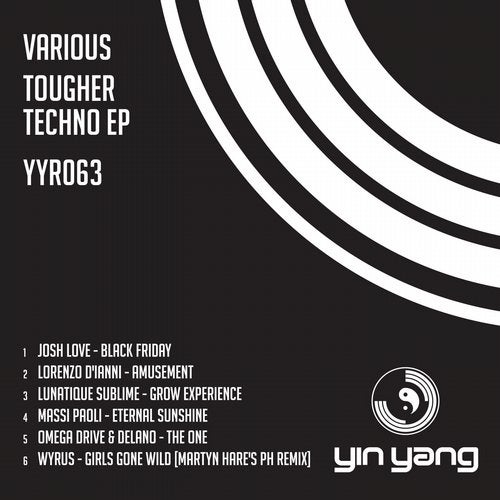 Release Date

2014-05-26

Label

Yin Yang

Catalog

YYR063
Techno with a little harder edge.

First up is France's Josh Love. Black Friday is a great thudding techno track with a great synth line that keeps you 'zoned out'. Very Nice.

Next up is the fantastic original track of Lorenze D'Ianno. Amusement is a sexy as hell hard tough techno track that oozes sexiness and quality. One of Lorenzo's finest workings, this guy will be even bigger in 2014.

Grow Experience by Lunatique Sublime is sexy quirky track that just has feet moving and hands tapping. One of those great getting lost kind of tracks. Loved it first time I heard it.

Massi Paoli. Well Need not say too much about this crazy Italian. Tough techno groove with rumbling tough as nails bass-line. Eternal Sunshine is far from that, Its dark! It's excellent.

Omega Drive and Delano have had a great run run lately signed some other big ass techno labels. Well here they deliver one on Yin Yang. 'The One' certainly is that. This one is techno leaning on to the hard techno side. Still tough and groovin' though. Great track.

Lastly we have the Martyn Hare remix of Girls Gone Wild. This one certainly is hard. Very tough! Some people will love this.. Some wont. I like it.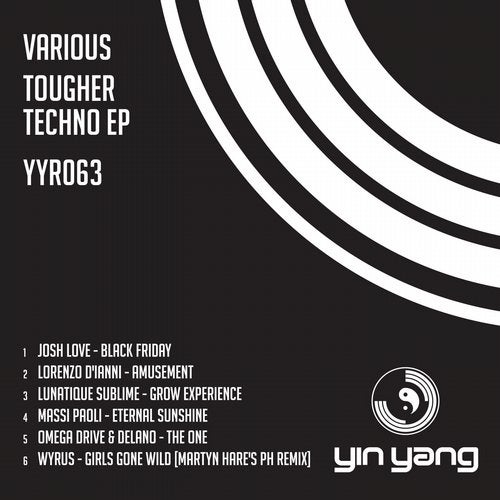 Release
Tougher Techno EP
Release Date

2014-05-26

Label

Yin Yang

Catalog

YYR063