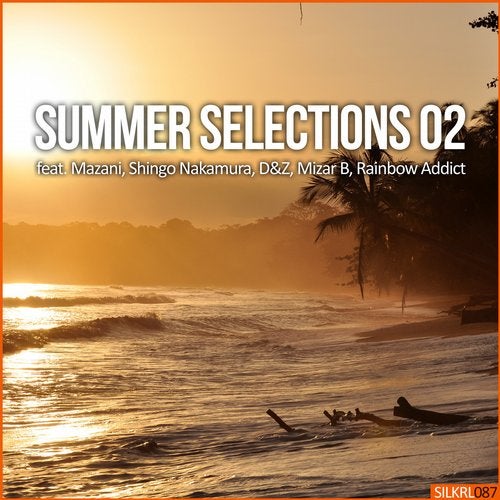 Release Date

2015-08-31

Label

Silk Music

Catalog

SILKRL087
The mid-summer month of August is often reserved for scenic drives and revitalizing trips to the beach. We're thrilled to present "Summer Selections 02," featuring four cuts that perfectly complement these quintessential summer travel experiences.

American talent Mazani kicks off the release with "All Good Things," a stunning progressive house composition. Gentle guitar riffs, tinged with melancholy, guide the listener along, while beautiful vocal accents add even deeper emotional resonance to the tune. In the main break, we are met by a heartbreaking piano theme, followed by a cathartic drop.

Serbian talent DandZ makes his second appearance on our seasonal compilation series with a brand new remix of Shingo Nakamura's classic "Hakodate." Haunting world music-inspired themes punctuate the soundscape, while a full-bodied progressive groove slowly crescendoes. Following an especially patient build, DandZ ultimately delivers the gorgeous theme from the original in the song's climactic latter half, alongside a variety of memorable side melodies.

Mizar B contributed to Silk Royal in the past with "Lost World" and (recently) "Magellanic Clouds," both of which showcase his talent for crafting sophisticated progressive anthems. His latest gem, "Cloudscape," is no exception: centering on a rolling bassline and variety of fluttering melodies, the evocative soundscape grabs the listener's attention from the track's onset. Mizar B illustrates the titular 'clouds' through a variety of airy pads, yet the euphoric chord sequence that emerges later on in the tune suggests that clear skies are on the horizon.

Finally, we are proud to welcome back Rainbow Addict, the Russian veteran who has contributed to Silk Royal every year of our imprint's existence. Seemingly sharing the same inspiration as Mizar B, his "Journey Through The Clouds" is the perfect soundtrack to a beachside summer afternoon, as billowy white clouds float through the sky. The infectious instrumental and vocal themes in this one serve as a life-affirming reminder of the rejuvenating spirit of summer.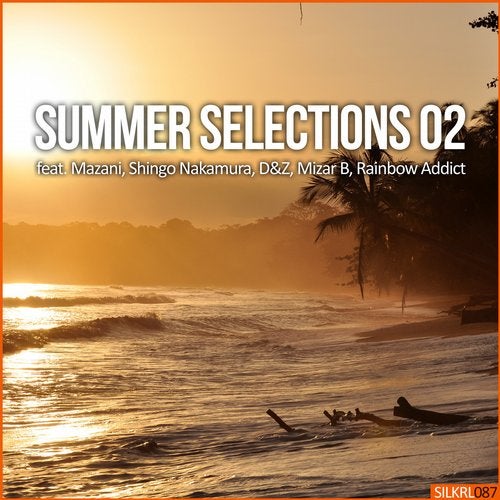 Release
Summer Selections 02
Release Date

2015-08-31

Label

Silk Music

Catalog

SILKRL087