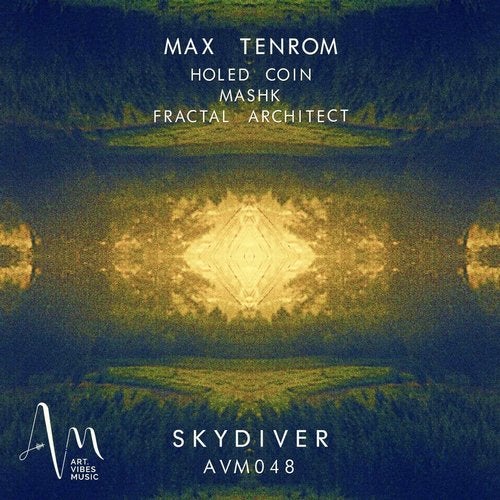 Exclusive
Eclecticism has always been a priority at Art Vibes and we're proud to release 'Skydiver', the very first album of Max Tenrom. The Toulouse born multi-instrumentalist, producer, and live performer debuts with 6 originals, gathering the whole scope of his influences to create a meaningful electronic tale. Moreover, We are delighted to have amazing remixes from Holed Coin, Mashk and Fractal Architect.

'Native' unveils its raw beauty progressively. Piano chords set up the scenery, promptly followed by haunting male vocals and roaring bass lines. The atmosphere becomes almost ceremonial at times and one gets caught reminiscing of lost memories, picturing wild places and local rituals.

'Skydiver' and it's mesmerizing classical guitar! The hopping licks on the guitar strings are melancholic yet hopeful. Soothing for the mind, the piece is also a direct escapade to the sunny villages of Andalucía, incentivizing one to lose himself and dance.

'The Lake' is a sumptuous piece of Art in which deep bass lines collide with synth pads and high pitched vocals.
A proper way of enjoying this craft would be to drive on large roads surrounded by infinite fields and ocean-blue lakes…

Unique percussive sounds and complex rhythms give a steady ground to 'Archived', a heartwarming and inspiring piece. Almost orchestral, the production is marked by background strings, choir-like male vocals and distorted synth melodies. Max has achieved a distinct and refined sound design, full of surprises!

'Substance' opens with mysterious sounds and gentle piano melodies. Tension keeps building up with the standing synth arpeggios. Alleviations are scarce but achieved through atmospheric breaks and occasional jazzy keyboard patterns. While the melodic parts is conveying a certain sorrow, the straightforward beat and throbbing bass are resolutely empowering.

'Analog Days' share the same vibe as Substance and starts off with an ambient soundscape sprinkled with reversed piano touches. Surprisingly jazzy at times, the track is powerful and hypnotic.

Spanish talent Holed Coin gave 'Skydiver' a whole new touch. While keeping the original classical guitar sound, he used it and reshaped this piece with groove and elegance. Sparkle this with various syncopated rolling and pitching percussions, a perfect mid-tempo vibe and you get a tune with a sincere charm.

Opening to airy pads and atmospheric noises, Mashk's remix of Archived has a lot of space and has room for introspection. Minimal and dreamy, subtilely ambient, the remix gets one in a hypnotic escapade with eyes wide shut.

Staying true to the original melodies, the enigmatic Fractal Architect from Bristol, has drawn a clubby vision of Analog Days. Lots of textures intertwine during the breaks while the drops are contrasting with a precise and melodic soundscape. What an uplifting and vibrant alternative version!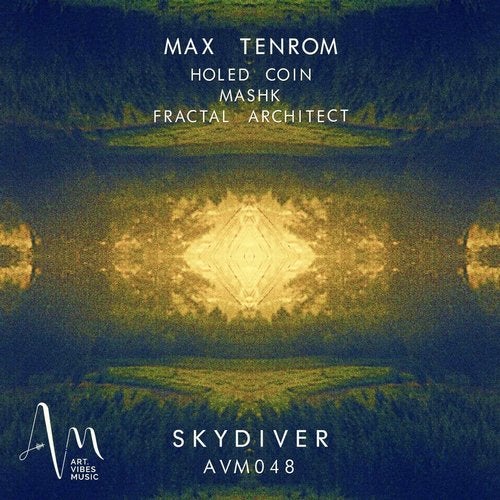 Exclusive
Release
Skydiver