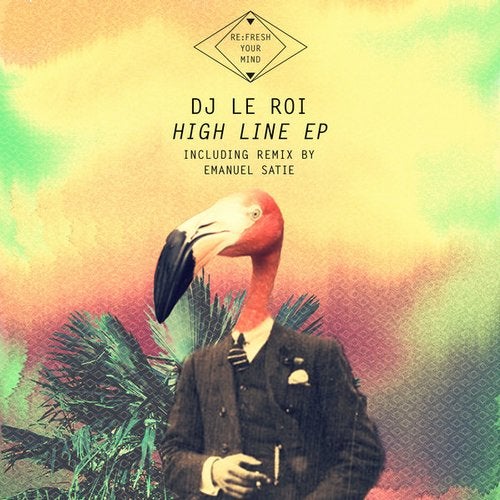 Catalogue number three from Frankfurt's label Re:Fresh Your Mind provides us with deep glimpses into DJ Le Roi's passion: Deep House! The Swiss artist, who's been djing since he turned 18, does not exhibit a release-catalogue covering thousands of pages, but with his rare productions on labels such as Get Physical, Compost or Ultra, he proves that quality beats quantity. But not only therefore he's the perfect choice for Re:Fresh Your Mind's label philosophy, further the both share a common musical thinking. With his EP "High Line" Le Roi ties his deep libertine around a House baseline and comes along with a netting expressing substance and passion at the same time.

DJ Le Roi - Black Shine
Deep chords trail in a what we call it classic House-style through the track, highlighted and interrupted by a speech-sample, while the baseline takes us on a journey through Le Roi's compostion, until it mutes in the break and the track's paying attention to the chords once again.

DJ Le Roi - Black Shine (Emanuel Satie Remix)
Satie gets his hands on Le Roi's original track and remodels it to a bleepy but still deep Techhouse tune. Thereby the track's being carried by a steady changing chord-melody muting in it's break to return with even more deepness after.

DJ Le Roi - Morning Walk
"Give Me What You Got Boy" emerges on a full basline and becomes the cliffhanger of Morning Walk, while firstly subtile and later quite catchy a melody unfurls which ends in a symbiosis with shortly hinted piano sounds.

DJ Le Roi - Railway
Like on rails we ride through the track, which picks us up with a mono Deep House chord at its first stop, moving into a completely different direction as expected, speeds up und does not let lose of us until it entirely heads up to the peak. The baseline sets the rhythm of the track after and the initial chord becomes important again.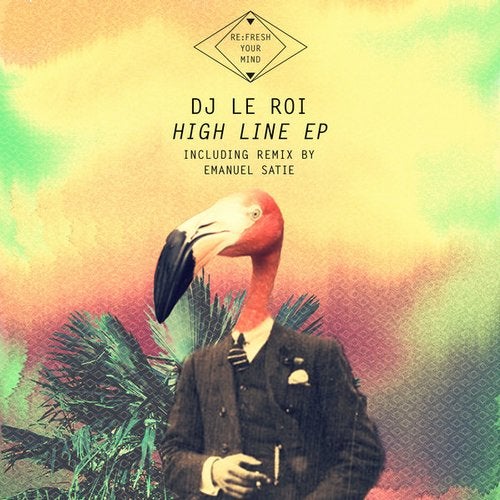 Release
High Line Ep