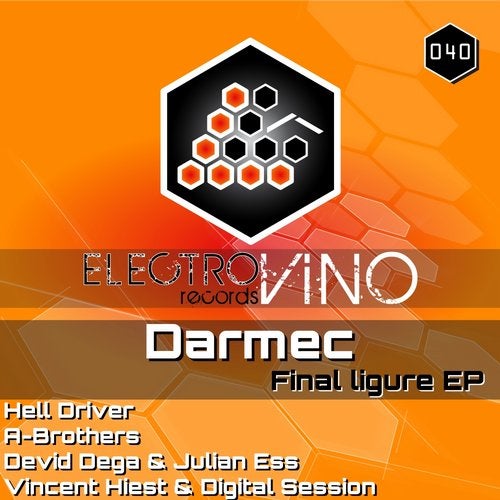 Hi everyone,

It's time to present the 40th release on Electrovino Records! For this event, the team is glad to once again work with the English producer Darmec who has made a gigantic EP including two astonishing original mixes under the name of Final ligure and Do no wrong. Considering the high quality of his tracks, it is no surprise that Darmec has been ranking among the best Hard Techno artists. Big time!

Let's now talk about remixers:

First of all, we welcome with open arms the fantastic Austrian duo A-Brothers who signed on labels such as: Driving Forces, Renesanz, Organism, among many others. They have made a cracking remix of Do no wrong, which will stick into your head for a very long time, that's for sure!

Secondly, the French producer Hell Driver (Elektrax, Naked Lunch, Sabotage...) has reworked Do no wrong as well. It is without a doubt a massive piece with so much energy and the crowd will absolutely be fond of it. Let's go crazy on the dance floor!

Coming in third, the Italian artist Devid Dega (MB Electronics, Driving Forces...) has made a collaboration with the French producer Julian Ess (IAMT, Hash Records...). They have brilliantly revisited Final ligure and the result is a well-structured remix including many surprises!

Last but not least, the French duo Vincent Hiest & Digital Session (Electrovino Records, Yin Yang, Funk'n Deep...) have built a banging version of Final ligure. Indeed, it is a sure weapon of choice, which will make all the Techno lovers in a state of madness!

Enjoy the music with Electrovino Records!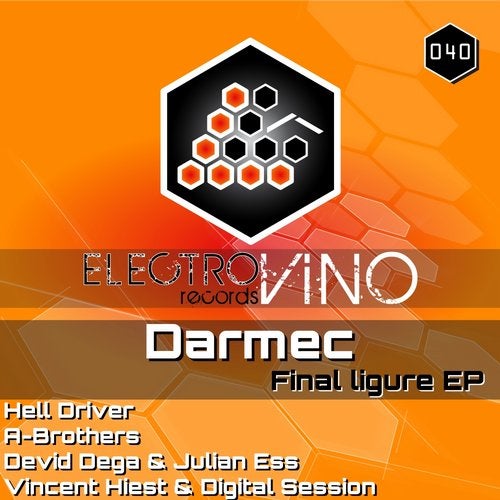 Release
Final ligure