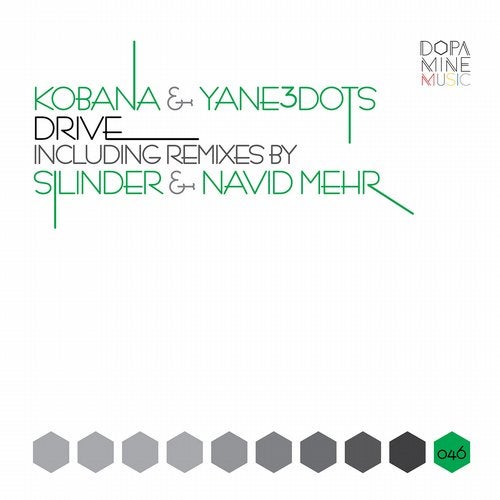 The 46th release on Nikko.Z's Dopamine Music welcomes Kobana and Yane3dots to the label for a new single. The frequent studio partners have been releasing their unique brand of progressive electronica since 2011. In addition to being a favourite of DJ's like Nick Warren their productions have found a home on Anjunadeep, Proton Music and Spring Tube. Now Kobana and Yane3dots present their first single for Dopamine Music entitled 'Drive' alongside remixes from Silinder and Navid Mehr.

Followers of Kabana and Yane3dots have fallen in love with the duos unique ability to break down genre barriers. On 'Drive' they accomplish this once again with a journey into dubby beats and hypnotic techno. Anchored by a deep, engaging groove and smooth rhythmic elements it's a charming production from the outset. As haunting vocal elements drift though the framework a buzzing electricity begins to develop. Acidic lines enhance the swing while the mesmerizing groove builds to an effervescent boil, and ultimately an invigorating conclusion. Another unique and captivating production from Kobana and Yane3dots. 

The first interpretation of 'Drive' is provided by Silinder who is making his first appearance on Dopamine Music. The Irish producer is fresh off a wonderful collaboration with countryman Shane Robinson which was released to resounding praise just last week. The cutting edge imprints Sudbeat Music, Proton Music and Sound Avenue have showcased some of Silinder's finest work over the years and he's turned in one of his all time best remixes here on 'Drive'. The starker leanings of the original have been well conveyed but with a new tripped out melodic sensibility. Following a first act of tightly programmed beats and intricate electronics, the journey strips down into a building kaleidoscopic break. It proves to be the ultimate centrepiece, foreshadowing a gorgeous third act of multitonal textures and endless hypnotic rhythms. Beautiful work from Silinder.   

The second and final interpretation of 'Drive' is provided by Navid Mehr who is also making his first appearance on Dopamine Music. The Canadian producer has been flourishing since going solo in 2013 and has found a home on Hernan Cattaneo's Sudbeat Music and Proton Radio's flagship imprint Proton Music. His contemporary approach to progressive house is fresh and continues to take unexpected twists on each and every production. Navid's 'Drive' interpretation is no different and comes with a much beefier feel than the previous two versions. A foundation of undulating stabs creates powerful drive with an abundance of curvy attributes leading the charge. Navid's productions always play more like a story rather than a track and there's a wonderful journey which unfolds here as well. The melodic motifs from the original have been twisted into something achingly gorgeous, which culminates during a glowing breakdown that's sure to ignite your dance floor. A wondrous interpretation from Navid and a strong release from Dopamine Music which you're sure to be hearing a lot in the coming months. Don't miss it. 

Directed by Nikko.Z.
AandR by Christopher FaFa.
Artwork by Designstudio.gr
Text by Mitch Alexander.
Distributed by Proton.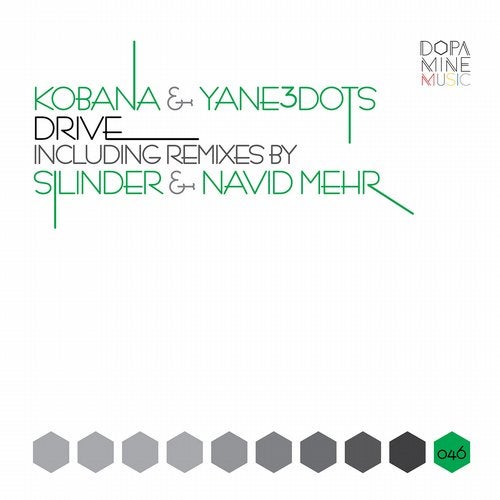 Release
Drive