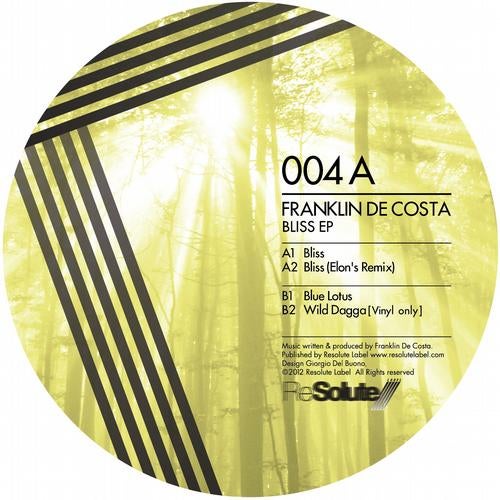 For ReSolutes fourth release, were going back to our roots with an EP from Franklin De Costa, the first artist to ever be featured on the label. Label boss Elon makes a welcome return as well, providing the remix for the EP.

The EP kicks off with Bliss, showcasing Franklins talent for creating grooves that are dance-floor friendly, yet deep and intuitive. It is a track to close your eyes and get lost in, with shimmering bells and filtered vocals that float on top of an energetic acid bass line. The breakdown journeys deeper still, with swirling echoes drawing you inward, but steady percussion bursts forth to keep the track firmly rooted. Elons remix adds an edge to the original, with a dark, driving beat that is sure to cause a shakedown on the dance floor.

The B-side gem Blue Lotus is a perfect early morning track, ready for the moment when sunlight creeps back into the world. It starts from simple origins and builds into a euphoric, shimmering piece, expertly weaving together harmonic and percussive elements.

The vinyl exclusive Wild Dagga is an exploration in untamed gleaming madness, with crunching percussion and swirling pads that feed back and forth upon each other. Bound Brothers, the EPs digital exclusive, switches gears, providing a warm, dance-floor friendly track with Chicago-esque piano stabs, and a steady, chugging groove.

Bliss EP is a release that plays upon the both listeners intellectual and emotional instincts, showcasing tracks that are as likely to be enjoyed upon the dance floor as they are at home in the quiet hours of the morning.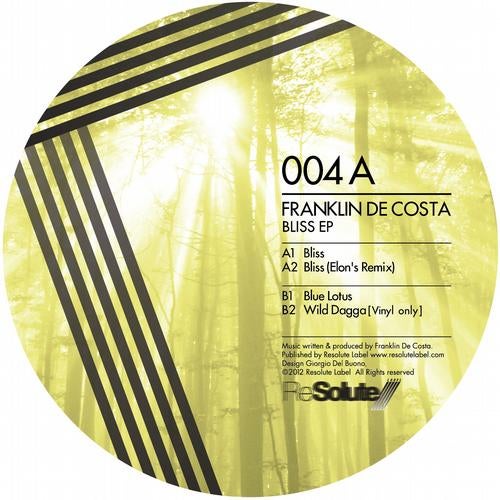 Release
Bliss EP