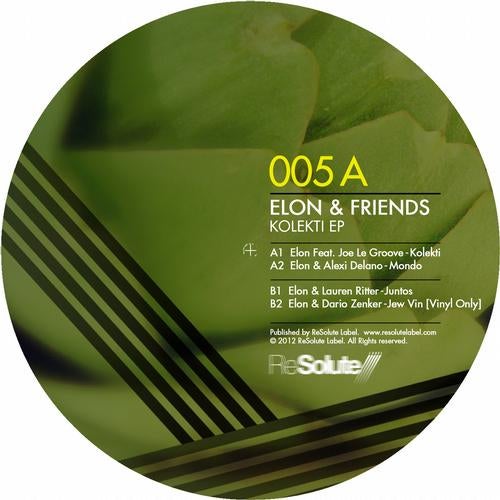 ReSolute NYC immerged on New Yorks underground landscape five years, and now gears up this November for its fifth year anniversary. ReSolute Label joins the celebration with the release of its fifth EP, Kolekti, which means together in the universal language Esperanto. This EP brings together different members of the ReSolute family with five unique collaboration projects, all with label frontman Elon at the helm.

We dive in with the title track "Kolekti", by label founder and visionary Elon, with a special appearance from vocalist Joe Le Groove. Its warm pads, energetic percussion, and grooving bassline build to crescendo, culminating in an arpeggiated frenzy, while Joe croons over it all "We can only do this together."

Elon is next joined by Alexi Delano, a member of the ReSolute family from the beginning, his fresh early morning sets a diamond in the rough warehouses and hidden corners of Brooklyn. Mondo is a chugging, quirky, and energetic techno piece, with intricate melodic elements sure to engage body and soul. On the flip side, Elon introduces Lauren Ritter, label manager and resident DJ, with their track "Juntos," a fast-paced, warm and spacey journey with deep swirling pads and ever-evolving bass line.

The vinyl exclusive features Dario Zenker, one of the first producers to be showcased on the label with a remix on ReSolutes premier EP. Jew Vin is a warm and gritty endeavor, weaving together hints of dub and techno. The digital exclusive At You welcomes Jen Lusker and ventures to the deeper side with its bright chimes, house grooves, and another striking hook by Joe Le Groove.

With five years of ReSolute NYC, and now five releases under ReSolute Label, this EP is not only a celebration of this landmark, but a moment to reflect upon our origins and how we have grown, and to look to the future with dreams of an even brighter five years to come shared with friends and family. After all - we can only do this together.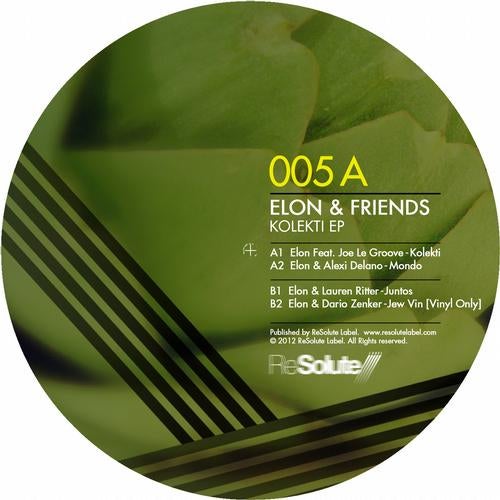 Release
Kolekti EP