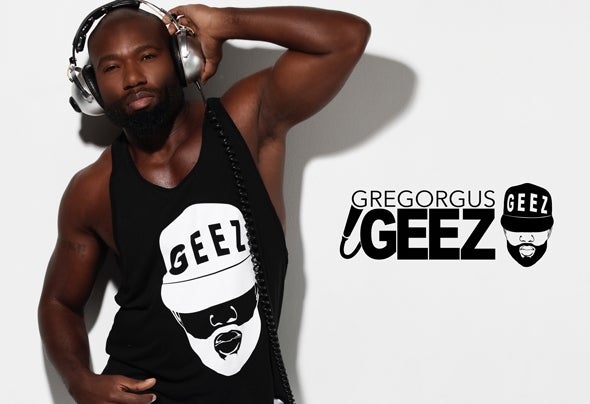 Geez also known as Gregorgus Geez is a self-made production phenomenon in the entertainment industry. 
He is mostly known for his trademark voice that brings dynamic captivation ?to every entertainment production he participates in. ?THE SOUND OF GEEZ ?charges musical productions with inspiring self-written lyrics and a deep electrifying sound that ?is hard to ignore and impossible not to feel. Born in Suriname, South America, but raised in the Netherlands and currently based in Cologne, Germany. Geez has been exposed to many music influences. As a young adult Geez moved to Germany where he pursued gogo dance performances throughout clubs in Europe. In Berlin he met and became friends with world star DJ/producer Micky Friedmann. 
One day Micky found in Geez's voice the perfect dark ingredient for his new track in collaboration with the DJ sensation/producer Sagi Kariv from Tel Aviv. The now internationally known Circuit track THE MESSAGE (Guareber Recordings) was born and branded THE SOUND OF GEEZ. ?To this day the success and impact of this track is dominating the dance oors of the world's biggest parties. ?Following the success of THE MESSAGE Geez recorded more global sensations and manages his own tracks SLAVE 2da RHYTHM (Queen House Music) and BE YOURSELF (Guareber Recordings). Geez his production experience spans from many aspects of production from stage performance and direction, styling, ?vocalism, MC hosting, event management and promotion. He draws inspiration from all of the exotic locations he has ?performed in worldwide- making his musicality one of global appeal.
Gregorgus Geez is a recognised and respected brand in the European entertainment scene and is quickly dominating other international territories, including Brazil, Israel, Russia, and more! Today Geez has already launched over 24 original tracks and a multiple of remixes on the record-labels Guareber Recordings, Queen House Music, ePride Digital and PUMP records.