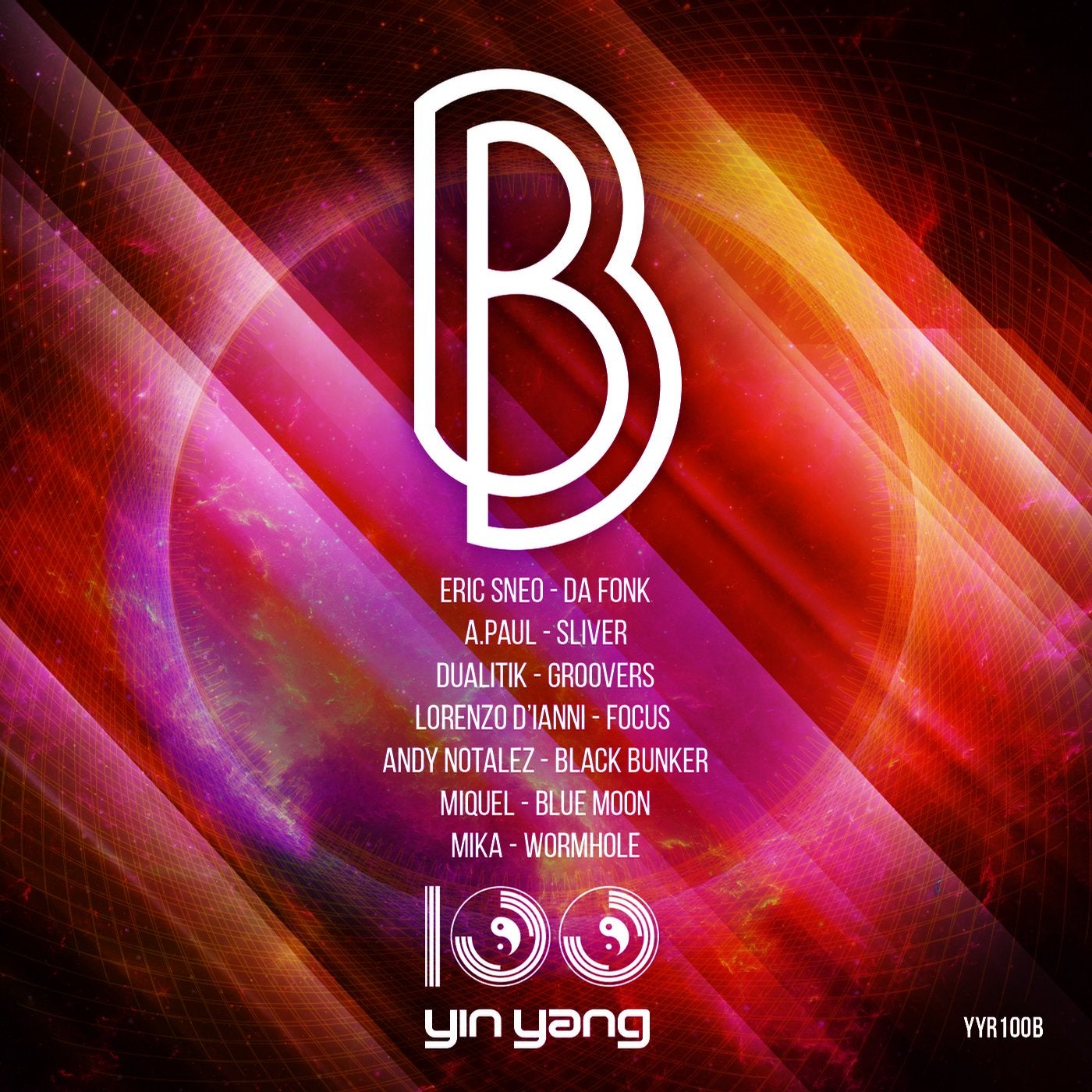 Release Date

2015-03-09

Label

Yin Yang

Catalog

YYR100B
YIN YANG 100 HAS ARRIVED !!!!

Here we go.. Eric Sneo up first on this part B. Da Fonk is superb funky driving techno gem by the German Maestro. Sneo has been a master of the groove for a long long time. This killer is one of his best works to date.. Its builds a drops with excellent precision and vocals snippets.. Vorsprung durch Technik. AMAZING

Portugals number one techno export hits us next. Sliver is a trademark A.Paul sound that fits Yin Yand perfectly.. Excellent use of stabs and bass deliver a thunderous techno bomb. Another generous helping of dance by Paulo.

Spain next with the super Yin Yang duo Dualitik. Groovers is just that .. Grooving techno with that rolling bass and textured sound. If anyone can make techno that crosses over for everyone.. these two can.. Builds and drops to wondrous applause.. Bomb.

Italy next .. Lorenzo DIanni has taken the techno scene by storm.. His powerful productions are a staple diet for many a serious techno Dj.. His productions always do serious damage. This track focus, does more that that.. In this sexy production he manages to whip up a techno storm. It breaks and builds , Just the way we like it.. Massive

Swedens Andy Notalez delivers on this beast.. Black Bunker is a dark serious techno hit. Dark yet driving in that Yin Yang style. Tested out on the crowd and you can see the techno delight in there eyes.. Very very sexy..

Czech republic next.. Miquel delivers Blue Moon.. Kick ass techno track done almost in that sexy tech house style. Miquel has been a long time Yin Yang resident and this track shows why. His production skills are fantastic. This will be highly regarded by many a Yin yang fan.. Gorgeous Tech.

Hailing from Bosnia.. Mika with Wormhole. Mika delivers his 100 release with grace and style.. Another kick ass track that will appeal to all techno and crossover DJs alike. Mika is another favourite of even the likes of Paul Oakenfold and this is why.. Techno that devotees dance floors.. Pure genius..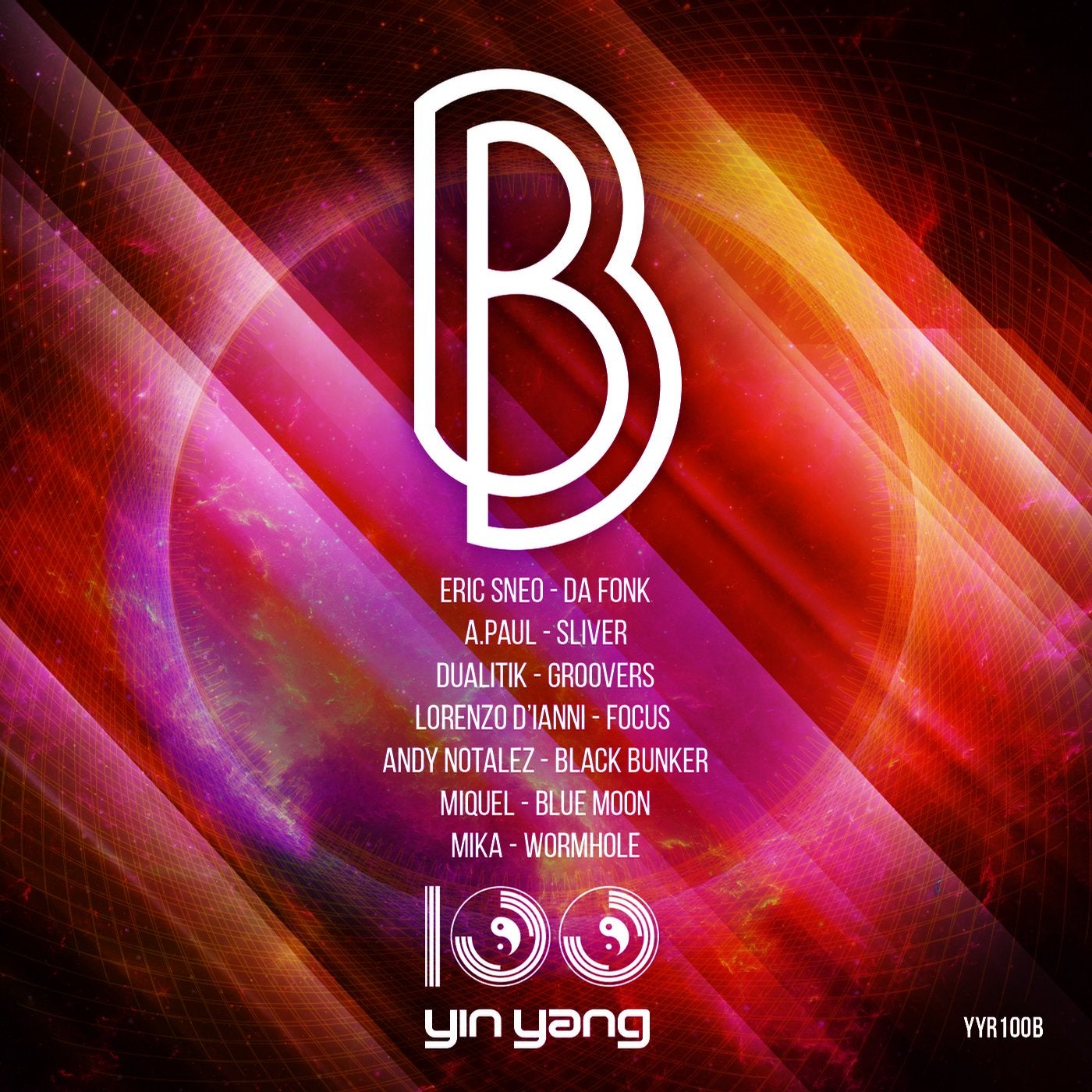 Release
Yin Yang 100 - Part B
Release Date

2015-03-09

Label

Yin Yang

Catalog

YYR100B