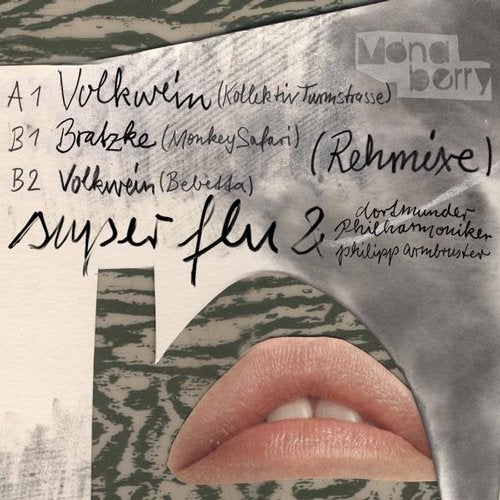 Release Date

2015-03-26

Label

Monaberry

Catalog

4250644882661
After the unbridled success that was "Volkwein", Super Flu's collaboration with The Dortmund Philharmonic, the always on point Monberry label now revisits the package with the help of some fine contemporary remixers, namely Kollektiv Turmstrasse, Monkey Safari and Bebetta.

Super Flu, aka Herzblut Recordings regulars and German pair Felix Thielemann & Mathias Schwarz, really conjured up some magic with the original so these remixes, which reinterpret in fine style, are more than welcome.

First up are Kollektiv Turmstrasse, a rare act that infuse their sound with something more - extra soul, depth and meaning. On their remix of the title track, they go for a trademark deep, brooding and slowly unfolding vibe with subtle synth modulations, buried drums and a rising sense of tension.

The curious and off kilter German duo Monkey Safari are up next. First they rework 'Bratzke' with a sensitive sense of touch. Underlapping, rubbery drums roll below churchy and hymnal chords. Softly spoken vocals add intimacy and you can see this one really making for quite a moment on the right dance floor. Secondly, they serve up a digital bonus remix of the same track that makes less use of the vocal and places plenty of emphasis on their lush arrangement and true sense of musicality.

Lastly we have Bebetta, a playful producer who infuses her music with charming melody and a real sense of personality. She has also recently won the Tresor Newcomer Award for her impressive DJ sets around Berlin. Her version of 'Volkwein' is patient and spacious. Glowing harmonically it soothes mind body and soul with playful patterns and clever use of filters.

This EP is an elegant and magical release that proves house music can be so much more than a physical and functional thing, and can instead stir real emotion when in the right hands.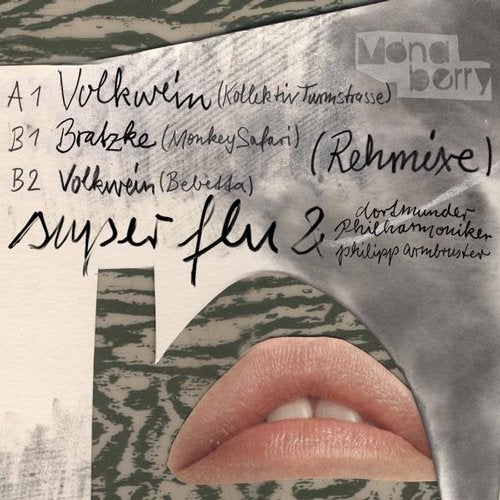 Release
Volkwein Remixed