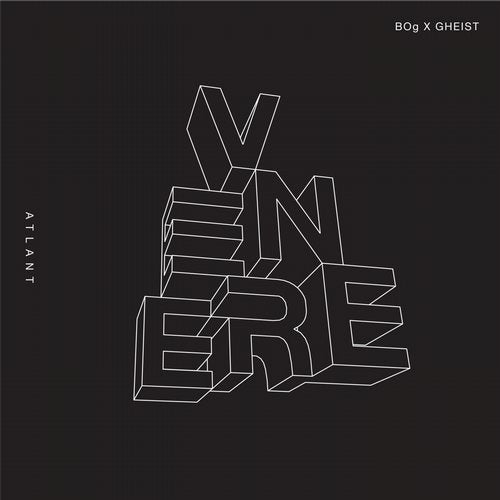 Release Date

2019-07-08

Label

ATLANT

Catalog

ATL029
Atlant is proud to bring you a truly special collaboration, after label head BOg invited Berlin collective GHEIST to add their unique creative touch to a melodic idea that started as a jam in the twilight hours one restless Paris night. The resultant 'Venere' is a magical journey, elevated to summer blockbuster status with grandiose remixes from two of the most important and innovative Italian production duos to emerge in recent times - Fideles and Glowal.

The original of 'Venere' showcases an ongoing development in BOg's productions, adding a timeless elegant end of night vocal to his repertoire courtesy of magisterial German tastemakers GHEIST. Stirring introverted chords hang in the air, before tasteful broken beats enter and GHEIST's resplendent vocal immerses you in Venere's glow. Each lyric shines with emotion as the listener is taken to a captivating break, as synths rain down from above and deep bass pulses add drama. 'Venere' is a composition of complete and absolute beauty. Music at it's life affirming best.

As huge fans of Fideles we are delighted to welcome Daniele and Mario to the ATLANT family. These guys go from strength to strength, as demonstrated for heavyweights like Afterlife, Innervisions, Bedrock, fabric, Exit Strategy and their newly formed self release platform IMPRESSUM. It's fair to say Fideles have exceeded all expectations, delivering an exhilarating piece of work that amplifies the core melodic elements of Venere, allowing the vocal to take centre stage whilst adding a deep energetic rolling groove. With a breakdown and drop judged to absolute perfection expect this one to transfix festivals and clubs all summer long.

The second remix comes from Glowal, who have come a long way since their momentous 'Divisions Control' for us on ATL019. Their outstanding 'Cries' was a highlight of Innervisions Secret Weapons Part 11, with classy EPs for Exit Strategy and Agoria's Sapiens making 2019 a landmark year already. Glowal's intense edgy re-rub of Venere takes aim firmly at the club floor, cleverly slicing up the vocal with surgical precision as the shuddering bass and kick blast you into submission. This epic remix has been ever present in the legendary John Digweed's rekordbox since he received a pre-master earlier this year. Now the secret is out.

So it's a big Atlant thank you to all involved for their artistic vision in creating a remarkable package of music that we believe will stand the test of time. Happy listening everyone !