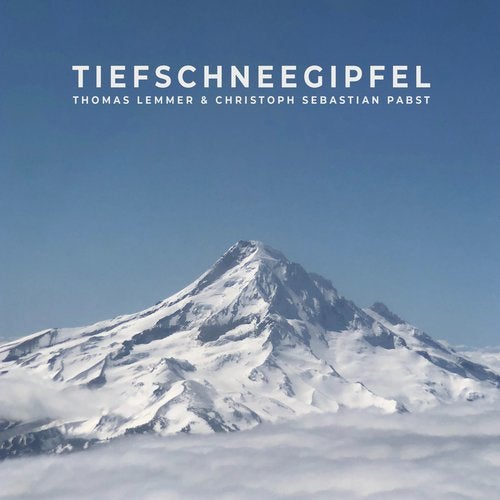 Release Date

2020-05-22

Label

Sine Music

Catalog

SM0148
English:
With the EP "Tiefschneegipfel" (deep snow peak) a new journey of Thomas Lemmer and Christoph Sebastian Pabst into the spheres of the mountains begins.

"Tiefschneegipfel" will be released on May 22nd, 2020, by the renowned Chillout/Ambient label Sine Music and will be available on all known download and streaming portals.

The song of the same name, "Tiefschneegipfel" takes up the image of the cool, untouched silence of the deep snowy peaks rising from the clouds with finely played guitar sounds. With the clear blue sky and the warming sun, framed by strings, a melody begins, played by soulful guitar strings, with a view over mountains and valleys.

"Almseemorgen," the first single from the EP, begins enchantingly at the calmly glistening water under fine fog strips with the Guzheng, known from earlier songs, accompanied by mystical singing. Incredibly touching, the melody of a piano sounds in alternation with the incoming sunbeams.

The piano piece "Atacamafirmament" as an Ambient version with its delicate strings and soft, occasionally appearing synthesizer sounds is a breathtaking ode to the crystal clear starry sky above the mountains of the Atacama Desert. A view into infinity, the longing for a higher meaning.

With "Basaltsäulennebel," (basalt column nebula) we wander through a quiet spherical song with beautiful synthesizer sounds. Suddenly a harp sounds through the warm fog, and the view of the raised basalt columns becomes free.

Come along on this wonderful journey, close your eyes, and your holiday begins in the mountains of the world.
-----------------------------------------------------------------------------------------------------
German:
Mit der EP "Tiefschneegipfel" beginnt eine neue Reise von Thomas Lemmer und Christoph Sebastian Pabst in die Sphären der Berge.

"Tiefschneegipfel" erscheint am 22. Mai 2020 beim renommierten Chillout/Ambient Label Sine Music und wird auf allen bekannten Download und Streaming Portalen erhältlich sein.

Der gleichnamige Song "Tiefschneegipfel" nimmt das Bild der kühlen, unberührten Stille der tief verschneiten, aus den Wolken ragenden Gipfel mit fein gespielten Gitarrenklängen auf. Mit dem aufklarenden blauen Himmel und der wärmenden Sonne beginnt, umrahmt von Streichern eine Melodie durch gefühlvoll gespielten Gitarrensaiten, den Blick über Berge und Täler schweifend.

"Almseemorgen", die erste Single aus der EP, beginnt verzaubernd am ruhig glitzernden Wasser unter feinen Nebelstreifen mit der aus früheren Stücken bekannten Guzheng, begleitet von mystischem Gesang. Unsagbar berührend erklingt die Melodie eines Klaviers im Wechsel mit den einfallenden Sonnenstrahlen.

Das Klavierstück "Atacamafirmament" als Ambientversion mit seinen zarten Streichern und sanften, vereinzelt auftauchenden Synthesizerklängen ist eine atemberaubende Ode an den glasklaren Sternenhimmel über den Bergen der Atacamawüste. Ein Blick in die Unendlichkeit, die Sehnsucht nach einem höheren Sinn.

Mit "Basaltsäulennebel" wandern wir durch einen ruhigen sphärischen Song mit wunderschönen Synthesizerklängen. Durch den warmen Nebel erklingt plötzlich eine Harfe und der Blick auf die erhabenen Basaltsäulen wird frei.

Komm mit auf diese wunderbare Reise, schließe die Augen, und dein Urlaub beginnt in den Bergen der Welt.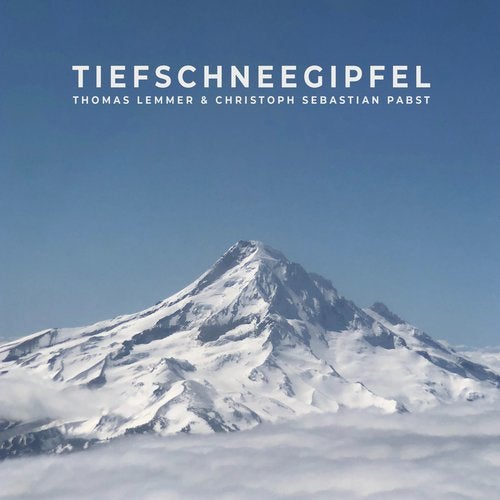 Release
Tiefschneegipfel
Release Date

2020-05-22

Label

Sine Music

Catalog

SM0148