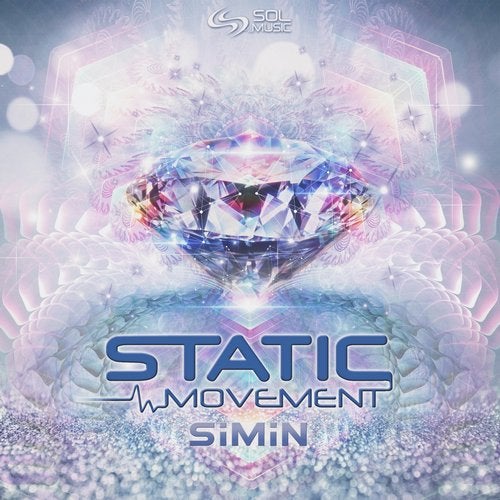 Exclusive
Release Date

2019-02-11

Label

Sol Music

Catalog

SOLM001B
Sol Music is proud to present : Static Movement 4th album "Simin.
This album is dedicated to his wife Simin.
she has Persian side in her family, so he wrote a love song to her to create the main track for the album. the full story is written in the tracklist.
After the success of Sol & Sian & Circle of life albums ,Shahar shtrikman is closing a circle and telling his story of life through the music,
this album is much more complex ,full of musical expressions and new musical directions , fusions between different styles,
it had a lot of influence from techno and progressive house rhythms, baselines, grooves and colors.
trance melodies, ethnic elements, vocals recordings, from Persian song to opera and trance vocals, recording of violin, And much more..
the main thing you can hear in this album is the extraordinary vibe and concept.
this album approach was to follow the heart and see where it takes the music to, lot of experiments fun, that is delivered in a top sound quality.
let the music take you to distant landscapes, deep into the ocean, other dimensions, different kingdoms like in fairy tales,
with lots love and feelings, full of spiritual spices from the far east, india and Persia and much more musical stories
That will give you a good taste to listen more over and over again straight to your heart.
track 1 - Heart beats starts with a heart beats as our life, we can hear and we can see, and we can feel the amazing vibe of life in this track.
track 2 - Purple rays, this track was cooked over 3 years on low fire, include square bases and techno groove, with amazing voice from Theona Natanelov ,you can imagine yourself sitting with your love ones in the beach when the sun goes down, and the sky is purple and beautiful , gives you energy and motivation to live in this amazing planet
track 3 - The Gypsy Symphony - extraordinary collaboration with Morten Granau and featuring Theone Natanelov, playing live violin in a gypsy style and also singing in some of the parts . groovy techno bases, rhythms, piano playing classical music, this track will take you to a journey with amazing vibe .
track 4 - Moments of thinking - its about the base, the deep feeling, the simple melody that you can hear from begining to the end of the track, uniqe collaboration with Vetex , that made in very high quality sound, it has not many sounds but the once are there are very complex and evolving.
track 5 - Humanity - lets take a moment to see our world In fast motion, the people, days and nights are passing by, we are the people who live in this world we are the future of this planet, this track is about our humanity , with great techno feeling, melodies , techno grooves, and different feeling.
track 6 - Rage - this one is powerful track a collaboration with Zyce , it also has techno elements and psychedelics , groovy and punchy straight to the face , and a crazy vocal ends with rage .
track 7 - Gemini - is amazing spiritual track you hear a flute, sitar, indian mantra, melodies ,sharp sounds, psychedelics sounds , vocals , and feelings , and power! this track is made with One Function.
track 8 - The Legend - a journey to a fairy tale , with opera voices , Theona Natanelov singing a song , and liquid sounds all around with happy feelings of joy, classical, and soft feeling , unique concept of a track .
track 9 - Simin - How music brings hearts closer , this track made for Simin, wife of Shahar Shtrikman, which has persian side in her family, while writing a love song to her , an iranian fan named Roshanak Ghahremaninia wrote a comment about loving the music of Static Movement , and in this opportunity he asked her to translate the song and rewrite to fit to the track, and she also send it in voice masseges , and together with theona natanelov we collaborated and recorded the song in persian words , dedicated to his wife, in one word is Magic. the track sounds like it came from god with amazing vibe and feeling, love and happiness.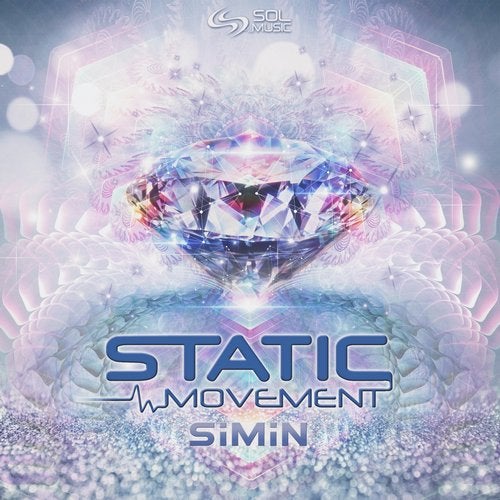 Exclusive
Release
Simin
Release Date

2019-02-11

Label

Sol Music

Catalog

SOLM001B