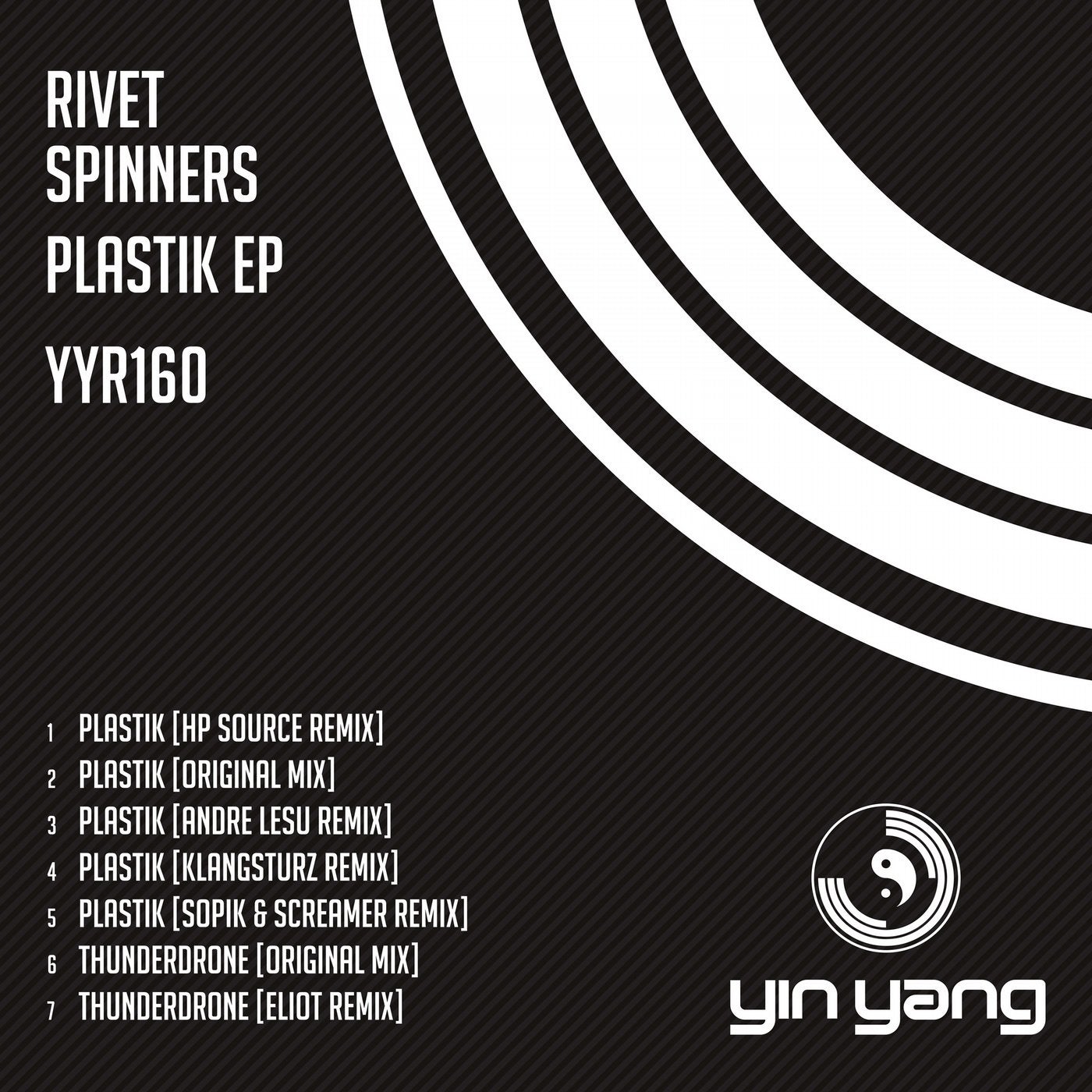 Release Date

2016-05-30

Label

Yin Yang

Catalog

YYR160
OH YES.. Here they are with there own release on Yin Yang..

Rivet Spinners, the duo that are killing it. 2 phat tracks:-

Plastik is a massive techno monster with tech dreamy bits that send you off into another dimension. Its production is great and sure does rock the dance-floor to great applause.

Thunderdrone is a much rolling bassline affair that kicks some serious booty on the dance-floor.. Both tracks are of the highest Yin Yang caliber.. Boom..

Remixes of Plastik are by the Yin yang residents..

HP Source.. These 2 guys are the biggest thing to hit the scene in the last few years.. The production and arrangements skills are absolutely GIGANTIC. The Yin Yang duo are now much in demand with everyone. Its MORE than a KILLER remix..

Andre Lesu.. You know it.. Andre always brings it in his own tech house style. This is a gem of a remix. Mindblowing. Super super sexy tech affair..

Klangsturz.. This guy has his own style and we like it, with these remix he does it again. Lovely job. Oakenfold?

Sopik and Screamer bring in there own hard techno style remix that just pounds with superb success..

Thunderdrone has its own remix too. Mexicos Eliot brings his own style to to this rework.. MASSIVE Job.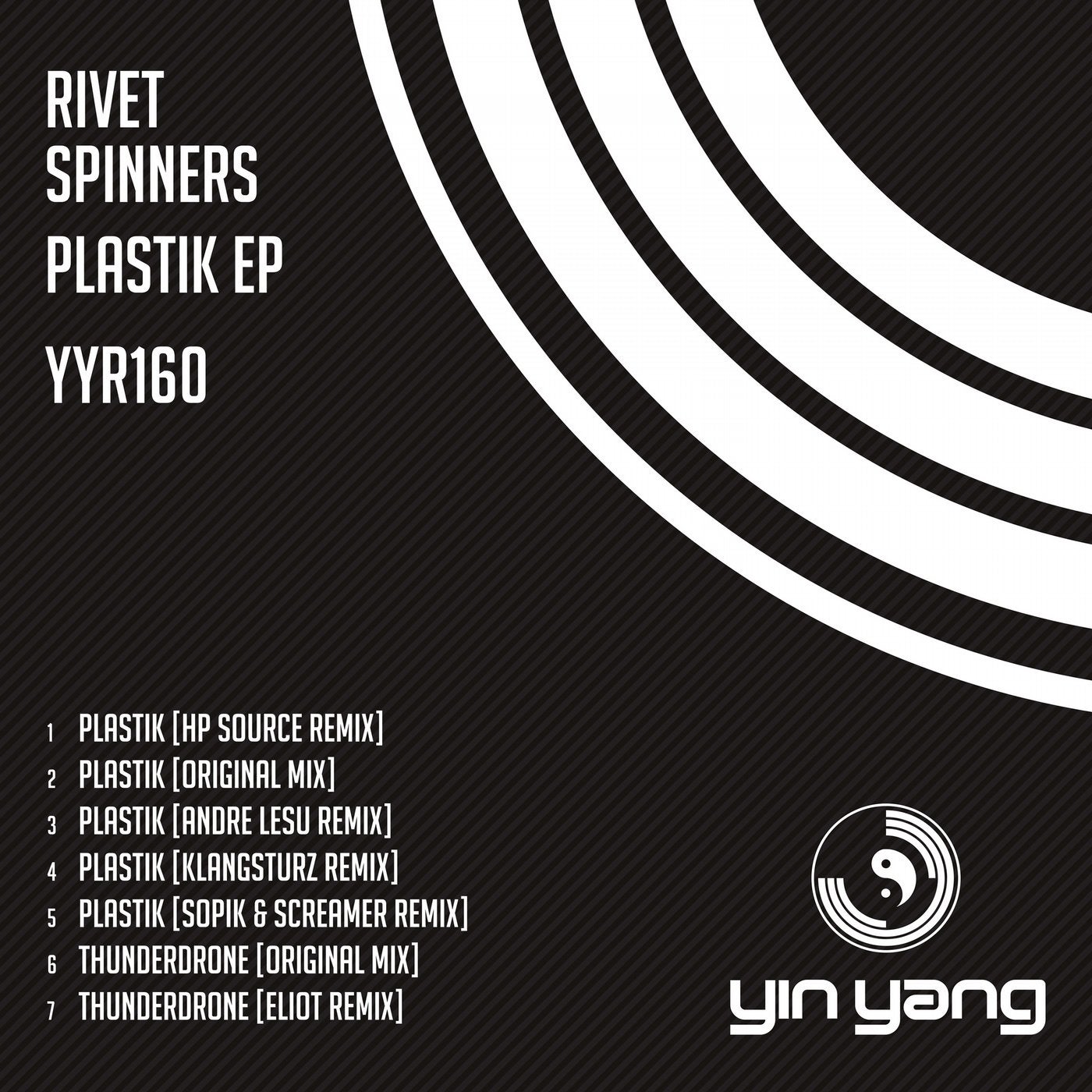 Release
Rivet Spinners - Plastik EP
Release Date

2016-05-30

Label

Yin Yang

Catalog

YYR160