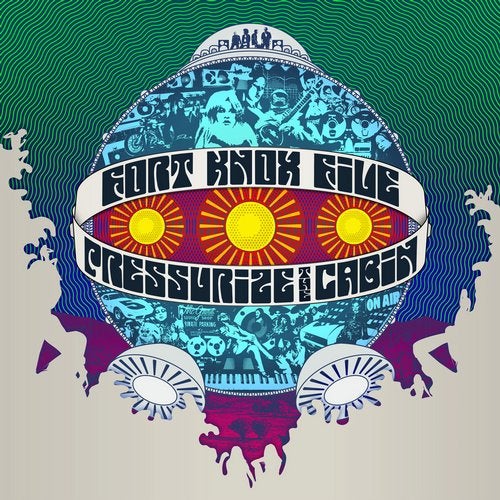 Get on board, find your seat and prepare for liftoff! Its time to Pressurize The Cabin with Fort Knox Five as the Washington, DC based group releases its second artist album. In the years since Fort Knox Five released their debut album, they have been busy touring the globe playing some incredible festivals and clubs. Along the way many new relationships were formed, including some of the vocalists featured on the album. Fort Knox Five have also been running their Fort Knox Recordings label, and label cohorts Mustafa Akbar and Empresarios are featured on the new album.




"Wait to see what happens, just kick back as I pressure the cabin." San Diego's Vokab Kompany is featured on the title track, which captures the upbeat party vibe of the album. Legendary UK trombonist and soul crooner Ashley Slater takes it back with a retro electro-swing groove; Fire In My Belly is real groovy. The nonstop party continues on Ready Go featuring Raashan Ahmad from Oaklands Crown City Rockers, delivering a fresh true school hip-hop sound. A veteran of Fort Knox Fives first album, Sleepy Wonder from Thievery Corporation is back with his signature rapid-fire dancehall delivery on 24 Hours To Set It Off.

A mainstay of Fort Knox Five from the beginning, Mustafa Akbar is featured on two electro funk tracks, Whatcha Gonna Do and Keep it Poppin, both of which are destined to light up dance floors worldwide. Another DC favorite, Flex Mathews is also featured on two tracks, and his party rocking lyrics are a perfect fit with the Fort Knox Five funk! Frankie Rosado and Felix Perez can be heard on the anthemic Latin funk track, Cinco To The Brinco, which takes the party south of the border. Rounding out the album is Mission to the Sitars, an instrumental track featuring Fort Knox Fives own Rob Myers on sitar, and you might have heard his sitar and guitar work with Thievery Corporation or See-I.

Pressurize the Cabin is a true follow-up to 2008s Radio Free DC, and while that album focused on some of DCs amazing vocalists and musicians, this album has more of a global scope. Funk is the common denominator, which ties it all together, but there is a range of sounds from Hip-Hop to Disco, Electro and Latin found on this exciting new artist album. Fort Knox Five have travelled around the world assembled the best talent and now invite you aboard this funk journey as they Pressurize The Cabin.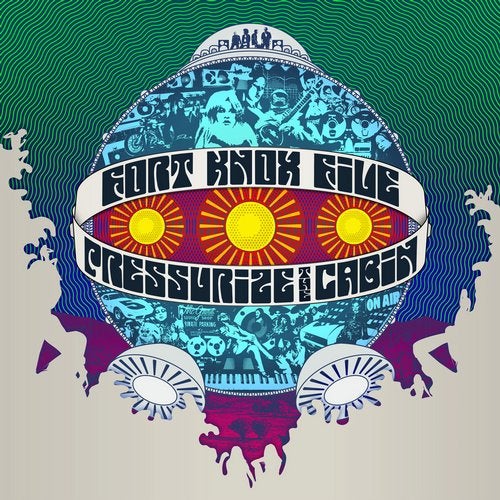 Release
Pressurize The Cabin