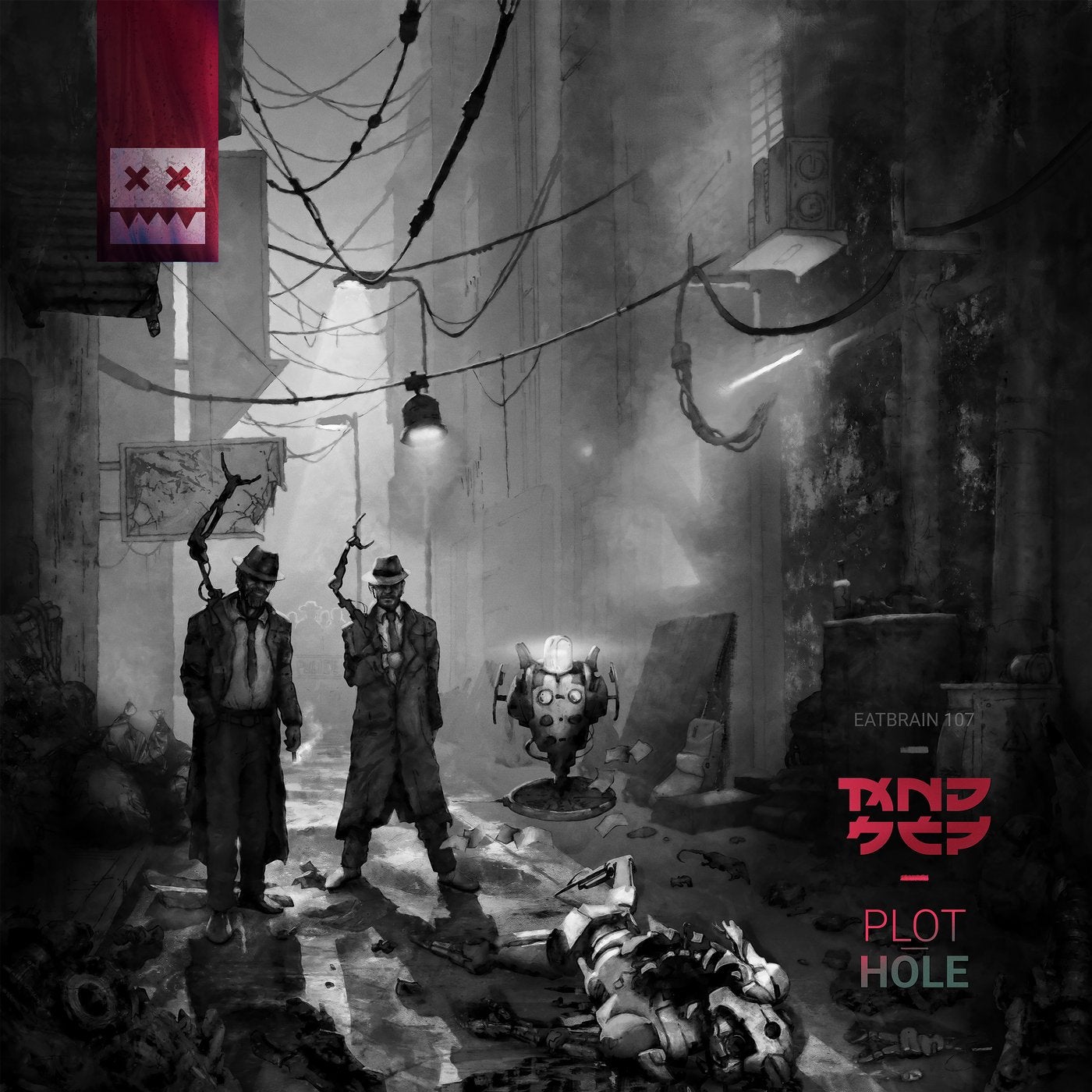 Release Date

2020-07-24

Label

Eatbrain

Catalog

EATBRAIN107
Topped by a pair of dated hats, two trenchcoats loomed within the neon lit alleyway. Against the glowing backdrop of the city, their canvas forms were anachronistic, seeming to have stepped forth from the silver screens of a heyday long since past. So too unnerving was the silence with which they observed the scene before them, the disfigured and mangled robotic corpse which lay upon the dampened asphalt below. Collecting no evidence nor performing no noticeable forensics, the figures stood stock still as though shocked by that which lay before them. A murder of cold intention, somehow conducted despite the vicegrip of the security network that they represented. One might have expected such if viewing the scene at a certain angle, but in the eyes of the murderer hidden away on a nearby rooftop a different scene was portrayed.

A sole held breath escaped the murderer's mouth as he viewed the metallic investigators below. Mockeries of classical representations of his own form, their old fashioned garb did little to belie the inhuman appearance of what lay beneath. These beings of circuitry and alloy scanned the crime scene with impossible precision, imaging it's every quality to be processed within the greater security mainframe. His single shot had been perfect, with no ammunition casing left behind, but still he worried at the mainframe's powers of deduction. Mere moments after his robotic quarry had fallen these investigators had arrived, representing the mechanical law that now governed this once vibrant human city. He knew they would be here for hours, and that he could not move for fear of discovery during that time. Thus, in a murky corner of a soot stained rooftop the murderer hunkered in, blending into the shadows of the city's dismal noir.

MNDSCP investigates intricate mechanical sonics with his latest PLOT HOLE EP on EATBRAIN, which follows 2019's Hogzilla EP and a slew of other releases under his earlier Mindscape name on the label. PLOT HOLE sees MNDSCP in full force as he delivers four tracks driven by his signature tech focused sound within a thematically inspired sinister soundscape that invites the EATBRAIN horde to investigate their every undulation.