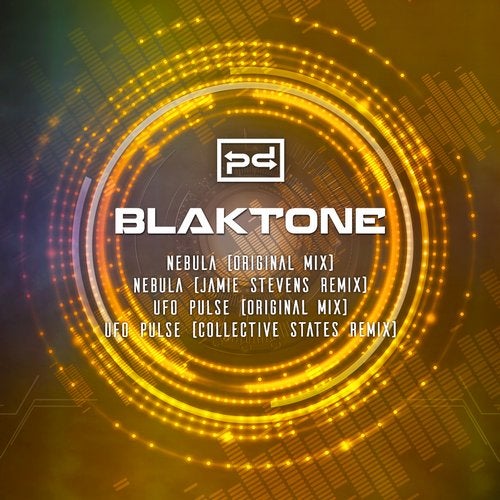 Darin Epsilon's 60th release on Perspectives Digital finds blaktone making a second appearance on the label with "Nebula" and "Pulse". Based in the port city of Saint Petersburg, Russian DJ and production duo, Roma Rone and Ri9or, have found considerable success with their blaktone moniker and a unique "symbiosis of progressive and techno sounds".

Returning to Perspectives after the success of "Aurora" in March 2017, "Nebula" is a high-energy affair that hypnotizes with its analog bass and swirling arpeggios. Building through intelligently emotive chord progressions, the track pauses to reveal a collage of melodic interplay at the stripped-back breakdown, before the dynamic pounding rhythm takes up the mantle again in the later stages. "UFO Pulse" continues the bass dominance of the first track, partnered with crisp offbeat open and closed hi-hat patterns. An ethereal arpeggio supplies melodic interest with the track building until a strong bassline progression adds another dimension in the third movement, complemented by a lead-line redolent in LFO effect.

Jamie Stevens needs little introduction to the underground dance faithful. An iconic figure across the globe, his mesmerising DJ sets at Tokyo's Womb and London's Fabric have been coupled with an innovative production style. Jamie's work has seen him break new boundaries with his unrivaled technique and attention to detail. A regular on high-profile imprints such as Bedrock, microCastle, Replug, and Crossfrontier Audio, he returns to Perspectives in typically impressive fashion. "Nebula" is taken in a stunning new direction with a simple groove and clave percussion providing the foundation for ethereal new melodic sequences to coruscate across seven minutes. Beautifully crafted, counterpoint melodies criss-cross with evolving and mutating delays, supplying interest before the rousing arpeggios from the original explode in the second half.

Working from their studio on the UK south coast, Collective States (formerly Mongo) comprise of Melodic Techno producers and label managers, Dan Reid and Gary Bennetton. With a wealth of experience in dance music, Collective States' nascent production career has seen the duo's profile rise in a steep upwards trajectory. Hitting the Beatport top 20 with "Krypton" on James Zabiela's Born Electric, their following releases quickly found their way onto the playlists of Pete Tong, Carl Cox, John Digweed, and Alan Fitzpatrick, among several others. A guest mix for Digweed's "Transitions" show further cemented an incredible year for the pair. Debuting on Perspectives Digital, Collective States immediately excite with infectious groove and intricate percussion that forms the framework for their "UFO Pulse" remix. Using the rasping bassline sequence of the original to pulsating effect, a sublime array of rich strings supplies an emotive counterpoint melody that fully reveals itself at the midpoint breakdown. A seismic kick enters the fray as percussive intent builds once more; the second half bearing all the hallmarks of a huge dancefloor hit that's sure to be played across the globe in summer 2018 and beyond.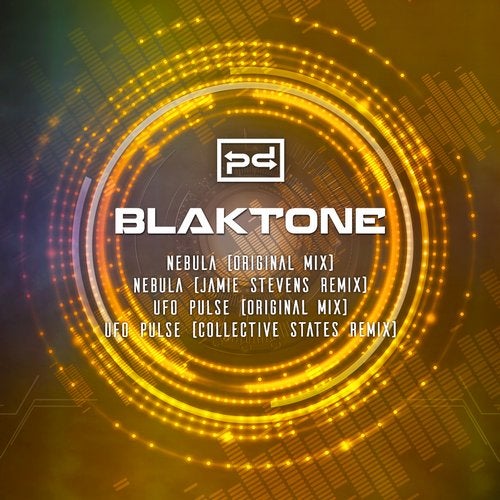 Release
Nebula / UFO Pulse