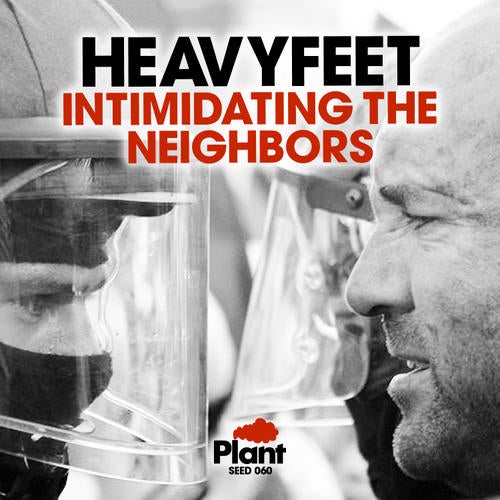 Release Date

2011-07-29

Label

Plant Music

Catalog

SEED060
Following HeavyFeet's debut release on Plant Music in Summer 2010, the Sawdust & Sultanas EP (which gained support from the likes of DJ Craze, Todd Edwards, Diplo, Skream, Todd Terry, MJ Cole and Roska), the lads return with a second offering, of equal sonic strength. Combining forward thinking heavy house, grown-up garage and well-executed club flavors, HeavyFeet and Plant Music deliver you the rather excellent Intimidating The Neighbors EP, to be released July 25th.

The opener, I Will drops wholesome synths, catchy, repetitive vocals and a big melodic bassline. Sparkles serves up deep, slow-roasted chords and rolling, garage-y percussion, whilst Inner City delivers old-skool house stabs, a dirty acid line and Dutch house inspired drops. Closing this four track package is Overrule, bringing driving drums, syncopated percussion and spooky pianos to a crescendo of club-focused energy.

Since the release of their Sawdust & Sultanas, HeavyFeet, a name synonymous with beats, breaks and bass (and not just because that's the name of their weekly FM radio show in the UK), have completed a twelve month long singles project, the 12x12 on their own label, Stamp! Beats, begun a new remix project involving Manchester-based indie bands and songwriters entitled Manchester, remixed and continued to regularly tour throughout Europe, as well as find the time for a three week Australia tour.

From their high profile remixes for Skepta, Roisin Murphy, DJ Zinc and Zed Bias, this Mancunian production duo are busy showing the music industry and artists alike that they're here for the long haul, continually blogging their working process and the waves that they are making through their collaborative ventures via their official website, heavyfeetmusic.com. Keep your eyes peeled for future HeavyFeet releases on Plant Music, and in the meanwhile get locked in with the Intimidating The Neighbors EP and please send us feedback.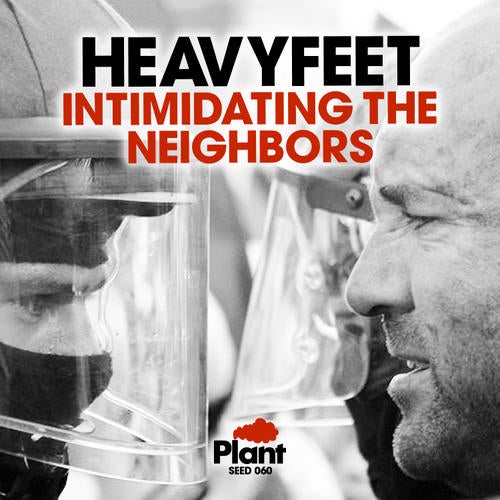 Release
Intimidating The Neighbors EP
Release Date

2011-07-29

Label

Plant Music

Catalog

SEED060