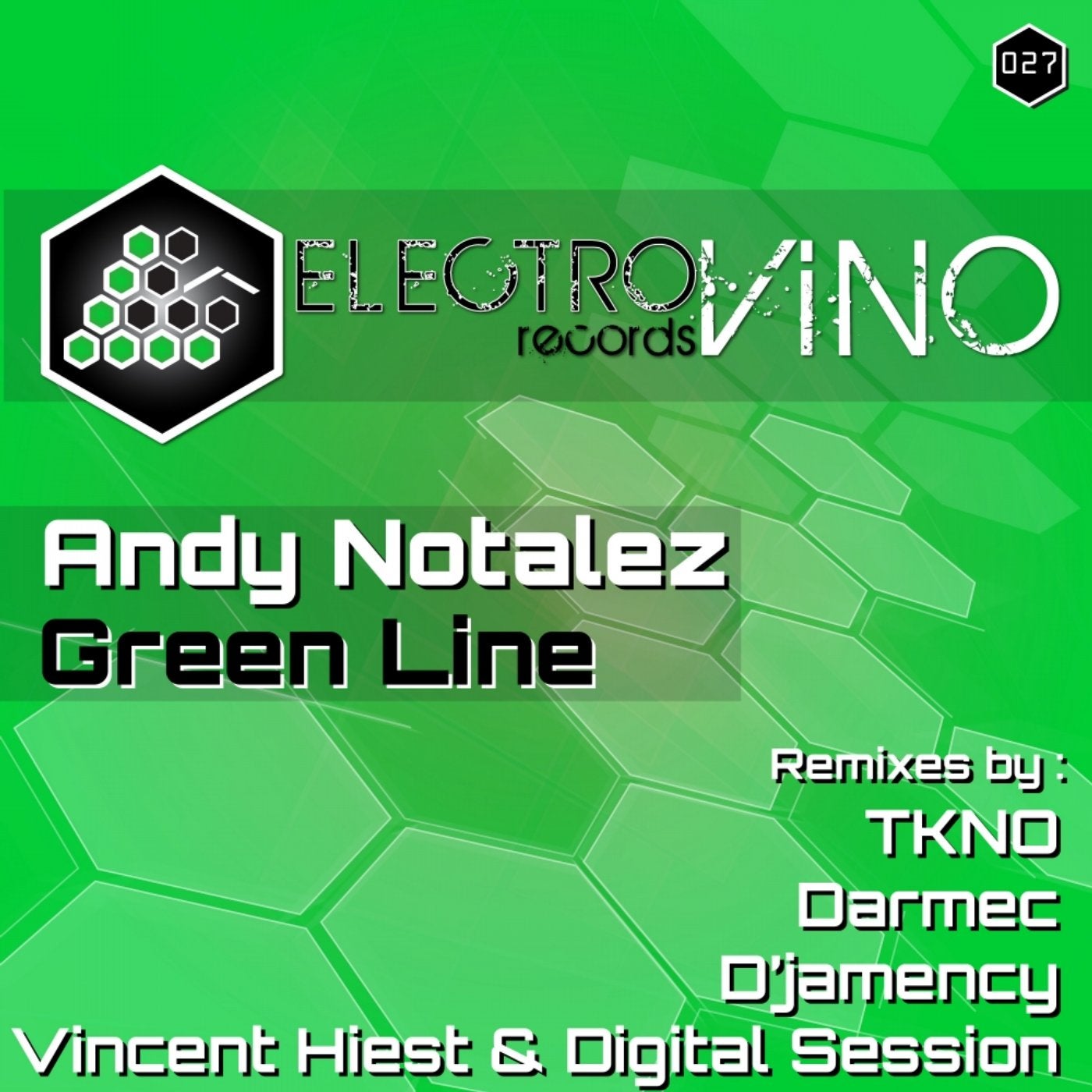 For its 27th release, Electrovino Records is delighted to welcome the Swedish artist Andy Notalez and his uncompromising techno.
Indeed, the owner of the famous Yellow Recordings label offers an astonishing original mix under the name of Green Line.
This incisive and hypnotic techno piece is quite powerful and it will undoubtedly shake the crowd on the dance floor.

For the second time, we have appealed to the Serbian producer TKNO in order to reshape the track from Andy Notalez.
As a result, the boss of Tauten Records gives us an excellent minimalist version, which is as effective as the original.

Moreover, the English producer Darmec has integrated the roster of Electrovino Records with his relentless remix. Darmec has definitely a techno style and lives up to his notoriety. His reinterpretation blew us away and we love it.

Furthermore, our French friend D'jamency is also part of it as a remixer this time.
D'jamency has brilliantly reworked this techno bomb and offers a remix with a huge dynamism, which we are always able to notice in his other productions as well as his Dj sets.

To conclude the 27th opus on Electrovino Records, the duo Vincent Hiest & Digital Session couldn't resist to be on the new release of their own label.
They have also made a very heavy techno version of Green line.

If you wanted some massive techno tracks, here they are!!!
Enjoy the music with Electrovino Records!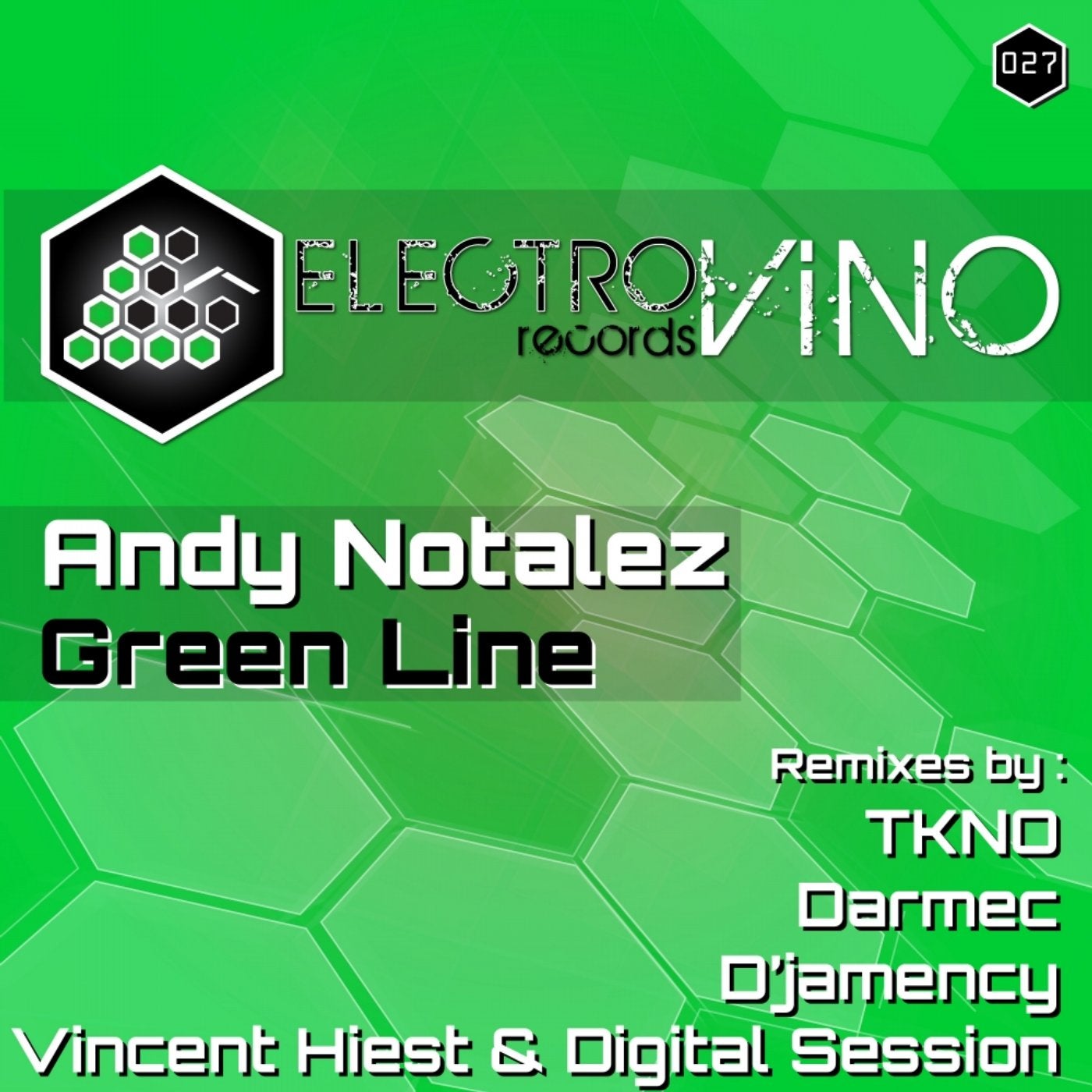 Release
Green Line