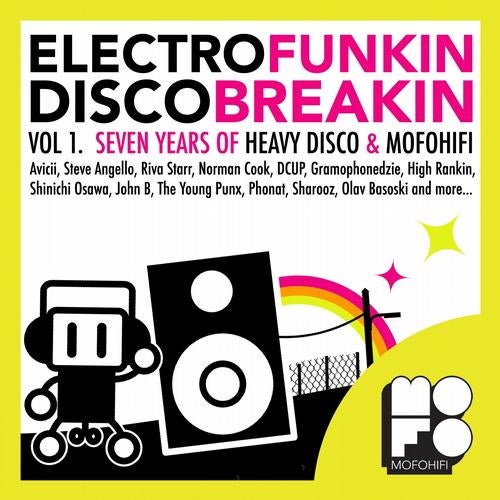 In the seven years since the founding of partner labels MofoHifi and Heavy Disco, the 2 boutique electronica imprints have built a stellar reputation for sourcing great new electronic music which is simultaneously fresh and approachable.

No chin stroking hipster cuts. No take the money and run commercial cheese.

Just interesting new music by new producers with personality and something fresh to say.

In addition to discovering and launching the careers of label regulars Phonat and The Young Punx, just check out the incredible list of artists who have released and remixed on the label: Avicii, Steve Angello, Riva Starr, DCUP, Gramophonedzie, High Rankin, Shinichi Osawa, John B, Sharooz, Olav Basoski, Don Diablo, Space Cowboy and many more. And the important thing to spot is that nearly every one of these artists released on MofoHifi BEFORE they had the big tracks that made them famous. They were all spotted by the MofoHifi A&R team and brought on board as promising new producers, who then went on to make their mark on the charts worldwide.

MofoHifi is expanding in 2012 with new artists (Bobby Tank, Alizzz, Fanny Games, Fireflowerz, 5eya and more to come) and to celebrate they are releasing this 26 track chronological retrospective compilation featuring 6 previously unreleased tracks, including cuts from Hexadecimal, Binary Star, Medcab, The Young Punx, John B, Phonat, Mohito, Steve Angello, Sharooz, Deltawave, Krafty Kuts, Olav Basoski, Norman Cook, Avicii, Wez Clarke, Gramophonedzie, High Rankin, Shinichi Osawa, DCUP, Max Neutra, Polymath and Arveene & MiSK.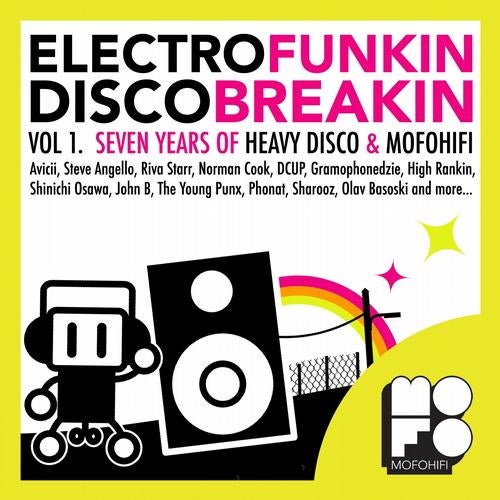 Release
Electrofunkin Discobreakin (Vol. 1 - Seven years of Heavy Disco & MofoHifi)