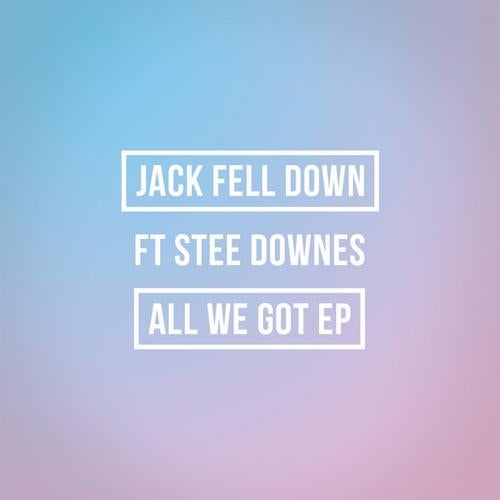 Jack Fell Down are a fast rising duo that have turned plenty of heads recently. They have solid releases and remixes on labels like Home Taping Is Killing Music, Manucci's Mistress and of course Southern Fried Records. They have moulded deep house grooves with various different moods to create something quite unique. Here they team up with the equally impressive Stee Downes.

Stee is a renowned vocalist who has worked with Nicholas on 4Lux and The Lovebirds. The EP's opening track 'All We Got' is a sparse affair that still manages to pack a hearty and emotive punch. The considered synths and tactile percussion ride on an elastic beat, as Downes does his heartfelt and stirring thing up top.

'Just Begun' is a little more playful. The drums ping that bit more and the synths are a little more restrained. It's well produced stuff from all angles, with it's fine understanding of tension and release and a poised placement of vocals marking it stand out from the competition.

Next track 'No Way' steps it up again. It has a well rounded analogue baseline riding up and down beneath squelchy details. Stee takes the vocals on again and sings with more fluidity up top. There are some fine examples of machine made funk throughout, as various baselines swell and spray around.

Closing out the EP is a dub mix of 'Just Begun', this is the most jackin' track on the EP and without the vocals exhibits more of a neck snapping groove.

By this point you can see (and hear) what all the hype is about... Stee Downes is quickly becoming the new Robert Owens of house music and Jack Fell Down continue to serve up fine quality House Music, further cementing their position as quality producers and artists.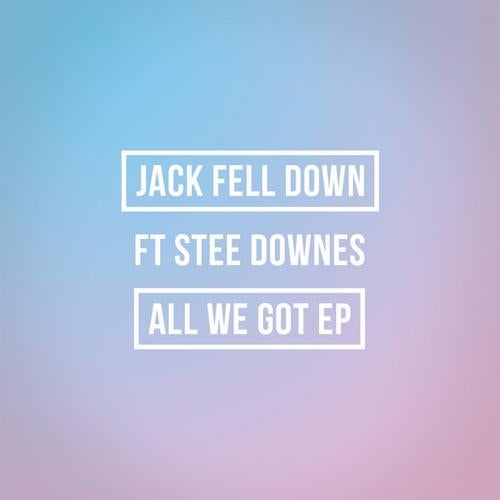 Release
All We Got EP