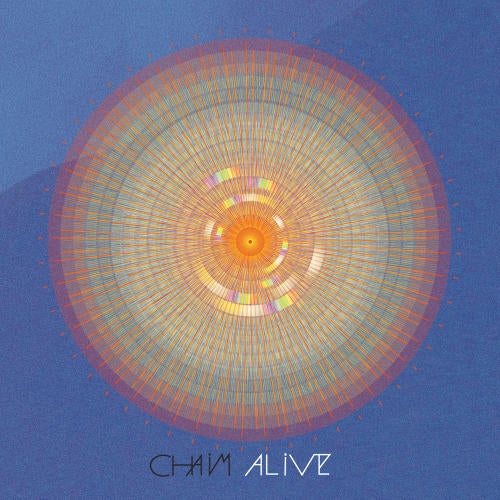 Release Date

2011-02-11

Label

Bpitch

Catalog

BPC230
Chaim's seductive house sound with its subtle Oriental flavour has been enchanting dance floors around the world for several years. On his debut album Alive his music becomes all the more universal: with a unique ear for suggestive melodies, the musician from Tel Aviv shapes these euphoric moments of club music into absorbing pop songs. They burst out of the club doors and ring out of radios and headphones. With the opener Rain we feel a soft, summer rain showering over us; the melodies glisten like the sun's rays piercing a cloudy sky. Then comes U & Eye, which will be the first single release. The intimate voice of Meital De Razon strikes immediately at our hearts. We are astounded by the coldness of the beloved, who doesn't answer the prayers of her admirer. This dramais offset by the piece's playful bassline. In Everything our hero visits the club to meet with some soul mates. With its glittering strings and vehement chords, you can feel the longing bursting from the chest of this primal club track. Bass lines run through your body like lightning strikes; the vocals are serious and insistent. Only the club legend Snax has
the answer: he unravels these knotted emotions in the old-school-inspired Wish. Love Rehab depicts an encounter between the deep, erotic voice of a French Casanova, ripened
by his years, and the celestial chant of a love goddess lost in reverie. I ain't gonna miss you no more, she explains. He can only answer, Jai compris. With its unrestrained, Balearic voices, Runaway Frequencies carries us away from the pulsating rhythms of the city to a far-off, boundless beach horizon. At this point Chaim is able to create out of all that has gone before: in Who Said What - featuring the singer Elisa Sednaoui - his gaze wanders over mellow, graceful sounds. In the equally laid-back Naturalness warm claps and smooth melodies blend into a trippy house number. The album steers its course towards the musician's Storm and Stress period at the start of his career with
Popsky from his first release: here, raw drumming and electrifying textures trigger rave- like moments of ecstasy. Chaim bids us farewell amongst the lively babble of People Can
Talk, which features the pulse of a hypnotic bass line. I need you to love me, says an assured voice - before adding a more doubtful, Can you hear me?

Chaim's tracks and songs are the result of fifteen years getting to know and work with music and the emotional worlds it opens up. In the mid-nineties electronic sounds used to sweep
unexpectedly into the young Chaim's bedroom. People were partying out in the open, right next to his parents' house outside of Tel Aviv. The bouncers could hardly stop this beguiled
teenager from getting into the parties. He recalls: At that time the rave sound in Israel was more melodic and housier than in Europe and the USA. This euphoric music has been forgotten nowadays. The musicians from back then are no longer active, but they still inspire me to this day. The electronic sounds captured the young Chaim's imagination; he soon developed a taste for a hard, raw sound and became completely absorbed in this intense
music. It was a great surprise when he had another musical revelation when visiting New York in the late nineties. The city's warm, soulful house music enraptured him: This sound
had a physicality that was new to me. It was during this time that I decided to become a musician. Chaim first got down to business a few years later. A friend sent some tracks to European labels and his very first record was a success. Soon renowned international labels were lining up. With his infectious grooves and emotional electronic sounds, Chaim took the crowds by storm. Now the musician has staked his place at the world's most prominent clubs and festivals. After a series of influential releases and a successful collaboration with house superstar Guy Gerber, Chaim decided to sign to BPitch Control. BPitch is completely open
to engage with my music in all its individuality. With regard to the album, fans will be astonished at the rate at which his music is developing. Alive also signals a change in the way Chaim regards his work: Now the term producer seems too technical. For me it's about melodies, about songs. I make emotional music: it's a reflection of my life.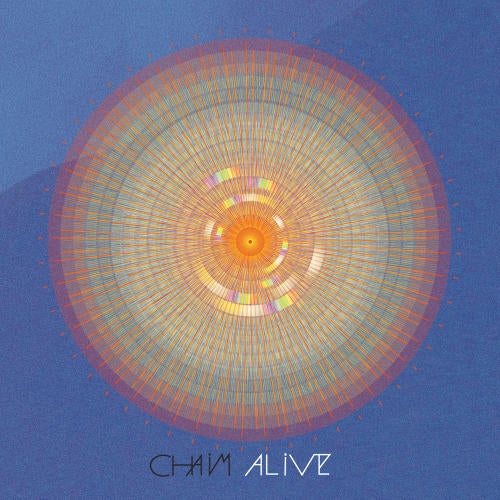 Release
Alive
Release Date

2011-02-11

Label

Bpitch

Catalog

BPC230