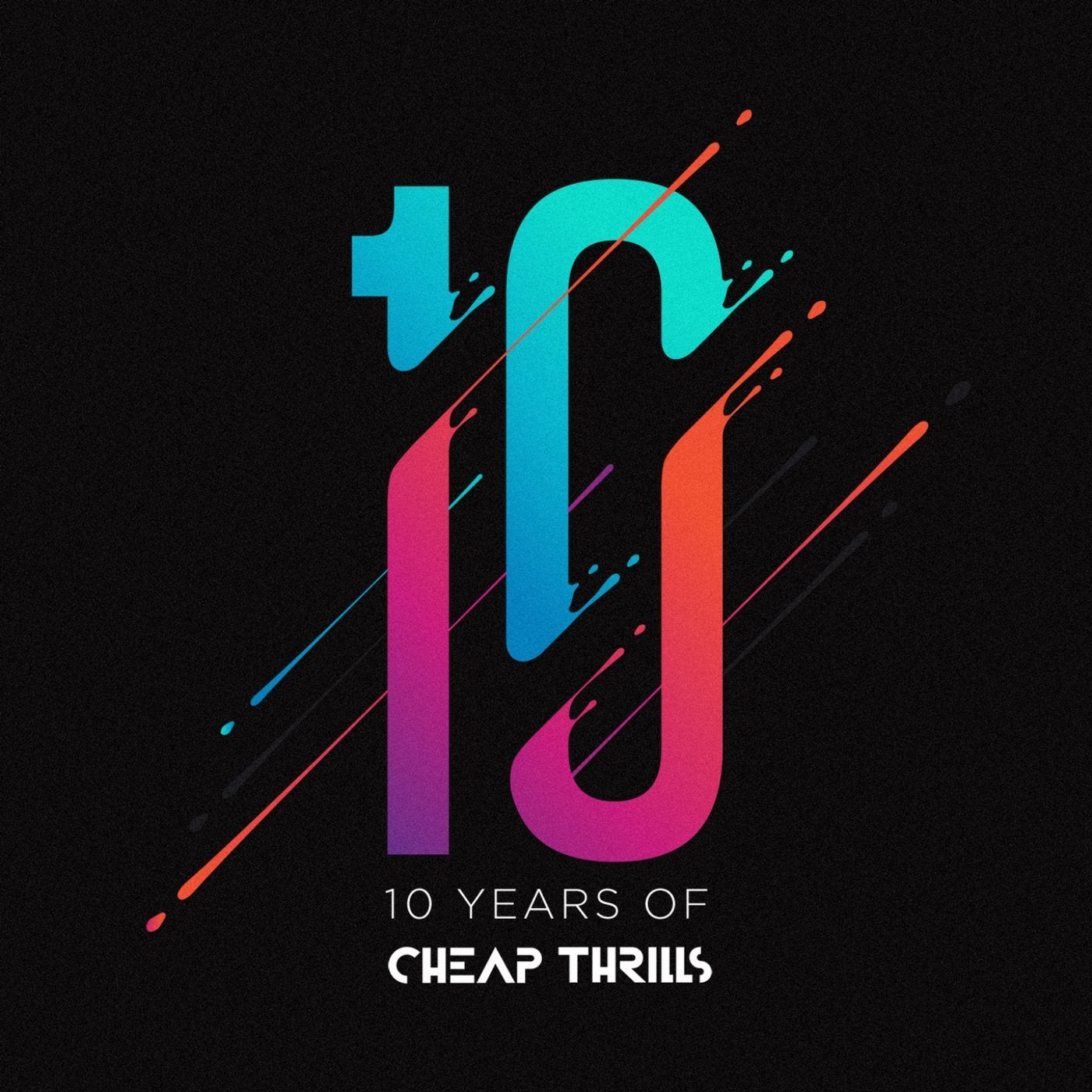 One of the UK's most respected and influential labels, Cheap Thrills, marks its 10th anniversary with the release of a double compilation made up of ten classic tracks from the imprint's back catalogue by the likes of Jack Beats, Rico Tubbs and Project Baseline, alongside 10 brand new, exclusive productions from label favourites including Herve, Fake Blood, and The Count & Sinden.

Launched by Herve in 2008, Cheap Thrills quickly became an outlet for high quality club music and a bastion of quality within the genre which has continued to push the envelope as a home for quality and experimental bass-heavy breaks, electro and house ever since. Leading the occasion with ten exclusive productions, it's clear that this level of quality and attention to detail hasn't faltered
Opening with Babies, Herve reminds us why he's the master of screwface basslines with the energy turned up to eleven and reinforces this on Heavy with Audio Bullys and Marc Spence on To The Sound. Electro connoisseur Fake Blood returns with Shogun, layering heavyweight synths with his signature drums which you'd recognise a mile away. The Count of Monte Cristal gives a nod to one of his well-known productions on Cellphone featuring Cactus, whilst joining forces with Sinden for a much-anticipated reunion on Dark Days.
Reprising a selection of label-boss Joshua Harvey's favourite pseudonyms, we're then treated to tracks from Bloodline, Boo Shaka and Action Man which bring in flavours of old school rave, glitchy electro, acid techno and everything in-between on Gimme A Beat, Bass Jam, and Life Is A Drug That Stops Working respectively. Finally, Speakerjunk closes the exclusives side with Just Lose It - a twisted, rolling groover which squelches in all the right places and leaves things exactly where the label started in 2008: at the top of the game.
"I wanted to celebrate the ten year anniversary with a compilation of 10 old favourites and 10 brand new tracks to give a sense of where we started and where we are now (I like symmetry too!). It's a bit of a special one because on the new comp we have the return of Fake Blood and The Count and Sinden - it's taken a lot of effort to pull this one together, but I can't wait to get it out." - Herve

With a decade's worth of music in their back catalogue, Cheap Thrills can be thanked for signing some of the scene's biggest game-changers in recent times and the new tracks are complimented by ten classic tracks including Fake Blood's 'Mars' and Jack Beats' 'UFO' on part two of the compilation. Herve's seminal Cheap Thrills leads the way for obvious reasons and is followed up by favourites from Rico Tubbs, His Majesty Andre, Machines Don't Care, Trevor Loveys, Lone, Kissy Sell Out and Project Bassline.

A club-ready release in every respect, Cheap Thrills shows no sign of slowing down and with twenty heavyweight tracks dropping to celebrate ten years at the top, you can be sure that there's plenty more still to come.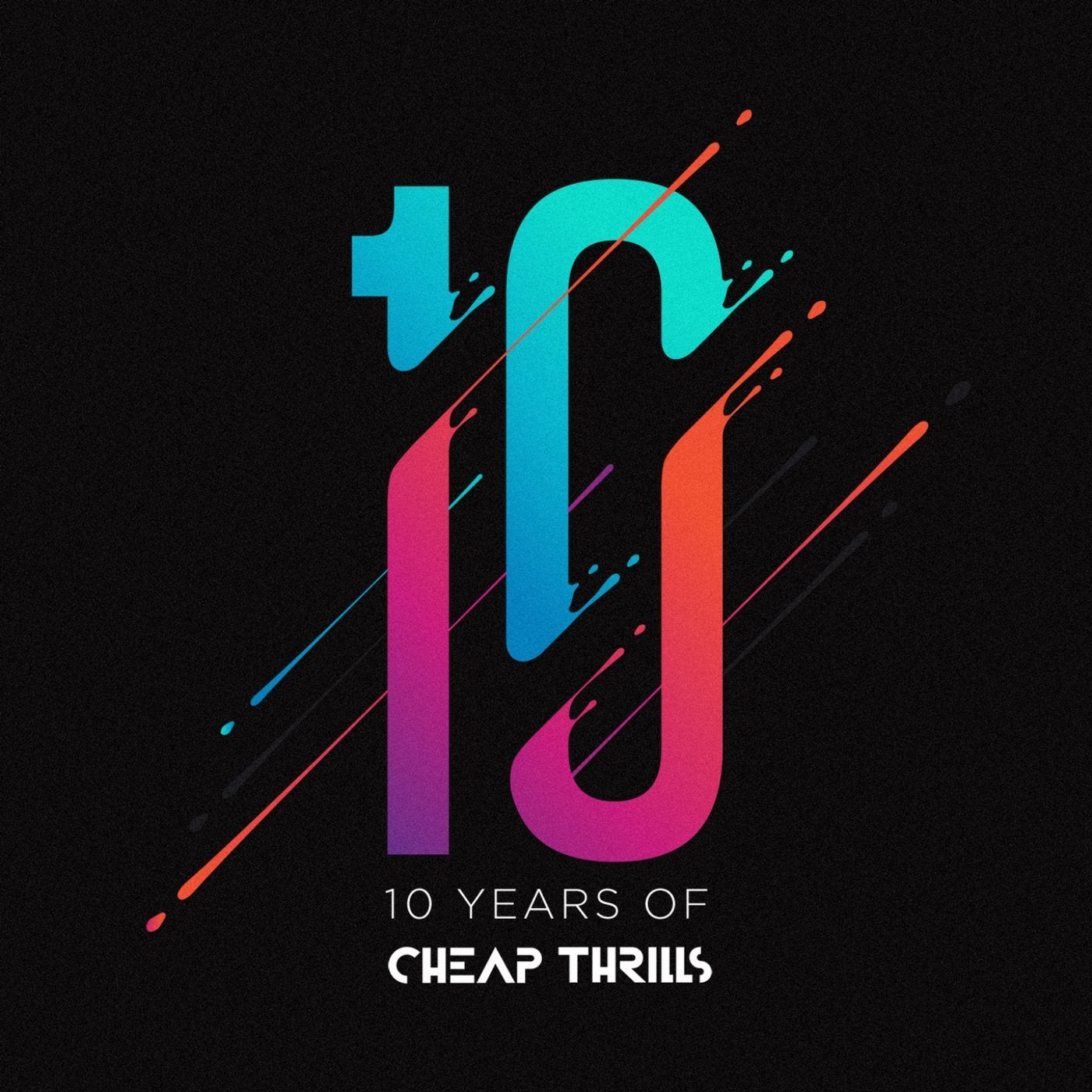 Release
10 Years of Cheap Thrills
Various Artists

Release Date

2018-09-28

Label

Cheap Thrills

Catalog

CHEAP1010