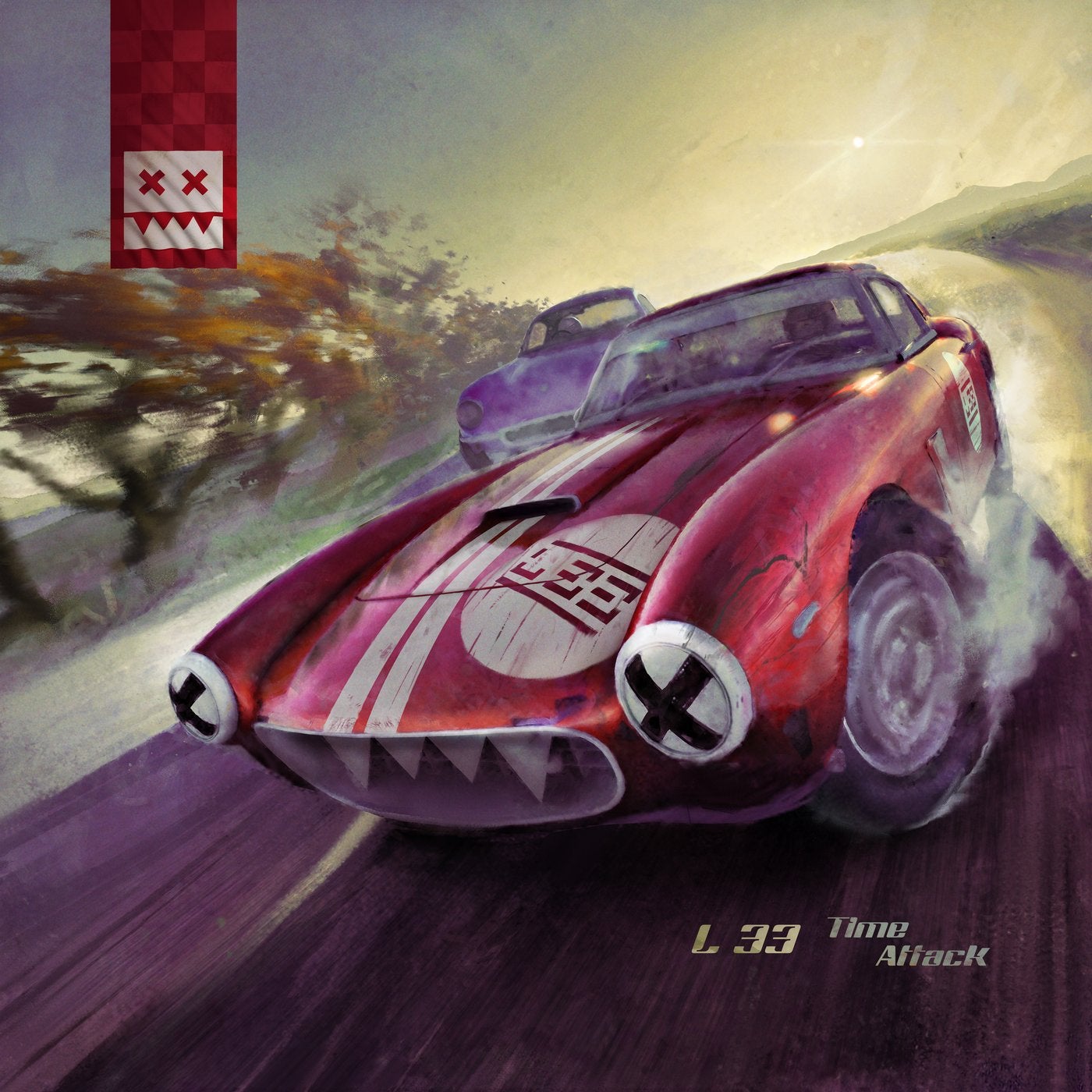 Release Date

2020-09-07

Label

Eatbrain

Catalog

EATBRAIN110
A string of digital digits ran across the face of the clock above me as my foot hovered above the gas pedal, spiraling downwards towards the zero that was my beginning. I'd done this before, but that very fact made me even more nervous as my vehicle sat alone on the racetrack. I looked back up, and saw the clock tick forwards one second. Cursing myself for losing that precious second, I rocketed forwards along the track, slamming myself into my seat with the near instantaneous acceleration. Then to my right I saw it. The hologram projection of my previous run taking the corner a half car length ahead of me, ruthlessly efficient in its angle of attack as I knew myself to be. Cursing a different past self this time, I diverged, angling for the next curve that I knew to be approaching.

Though I had lost ground to myself on the first turn, we were once again tied as we came out of the second corner. My mind spun at the speed of my wheels as I shot down the course's straightaway, moving towards the final section of tightly wound turns that would lead myself and I to what would surely be a photo finish. I'd taken the turns perfectly the first time, could I really do so again? The stakes were too high for me not to beat myself, as I'd wagered my entry into the race series on doing so. Then I remembered what I'd thought as I looked upon those banked turns for the first time, how I had slowed ever so slightly to hit them perfectly as I considered their possible other use. Therein was my shot, the boxcar roll that could still yet win me my wager. Thus it was that I drove my pedal to the floor as I approached the first bank, flinging myself and my vehicle into the air as I launched from what I had also seen as a ramp. There in the air there was no looking back, for I'd wagered it all to win the TIME ATTACK.

EATBRAIN mainstay L 33 surges forth from the starting line with his latest EP, TIME ATTACK. Following in the wake of recent releases on the label as a part of his duo with MC Coppa, Lights Out, L 33 returns for a solo EP driven by his markedly high octane sound and the bassweight roars which its speed produces as he races to the fore for the EATBRAIN horde.