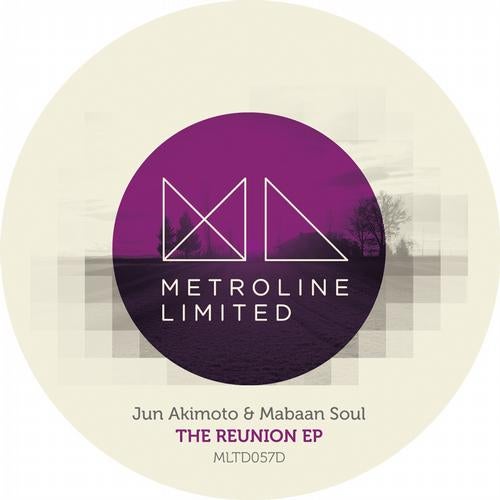 Jun Akimoto and Mabaan Soul artists are fast becoming mainstays of the Metroline roster and have both contributed a great deal to defining the label's sound.
So it's a great pleasure to kickstart 2012 with a release that presents both artists.
The dream team start the year's proceeding with a slinky, deep number - Mississippi Steam - that lures the listener into a false sense of insecurity before letting rip with kicks as comforting as mother's milk to us technoheads.
Dubby elements and ring modulated synths keep things edgy, but its the low-slung beats and warm, soul-soothing bass groove that keep you locked.
Sick Vibes takes us right back to the heady days when artists like Cari Lekebusch and Jesper Dahlback first emerged from the wintery landscapes of Sweden with their ice-cool arrangements of classic techno grooves.
We'd go as far as to say that Sick Vibes is the tune of the year so far bold, floor focused and devastating in its use of relatively simple elements that combine with awesome power.
As the title suggests, The Reunion showcases everything we love about both artists.
Mabaan Soul brings that confident, history-soaked house sensibility. The raw percussion and rolling Twilobassline.
Jun is far from lost on this track though.
His ear for detail is every present in the precision cuts and the track's razor's-edge production.
We really can't think of a better way to start the New Year than to bring these artists together.
They've done us proud, and got 2012 off to a flying start.

DJ FEEDBACK:

Angel Molina: not my cup of tea, thanks anyway!

Arnaud Le Texier: Mississippi Steam is the one! Grazzzie

Audiofly: Downloading for Audiofly thank you!

Chris Carrier: good tracks thanks i'l play the Reunion

Dubfire: downloading for dubfire , thanks!

Giuseppe Cennamo: Support for Jun! Missisipi is cool

Guy J: Mississipi Steam for me , thnx good luck

Jim Rivers: Sick Vibes is wicked, thanks

Juan Atkins: Good feeling. Would play

Karotte: nothing for me.

Kate Simko: Mississippi Steam for me.. thanks!

Luca Doobie: missisipi is dope ;) L mixcloud.com/radiopopsessions

M.A.N.D.Y.: will download. thank you for good music!

Magazine - OurHouse // Dean Facer: Funky as anything !!!! Great release

Magazine - DE:BUG: review to follow

Magazine - Posivision mag: Superb!!

Magazine - Tsugi Mag: coool ep

Magda: Downloaded for Magda

Martin Eyerer: cool one! Will play in my radioshow

Mr. G: SORRY NOT FOR ME......

Patrick Bateman: first track is cool and funkyyyyy!

Patrick Zigon: great ep!

Radio - Altroverso (DJ Misk): playlidt and support in altroverso radio

Radio - BayrischerRundfunk/BR - Philipp Laier: Not for me really.

Radio - Docepulgadas (Spain): Sorry not for me

Radio - Paris One (Kedem Ferre): Just "Mississipi Steam" for me (Dj Chito P1 Reverse)

Radio - Triangle Fm // Laurent N.: Pumping tracks : nice. Will play & SUPPORT !!!

Radio S1 UnserDing - Thorsten Mathieu: nett stelle ich vor muss schauen wann

Ray Okpara: mississippi... for me... THX & greetz RR

Richie Hawtin: download for r hawtin

Someone Else: fun ep

Tim Green: have been playing Mississippi Steam for a while now! Love this track. Great dark vibe to it.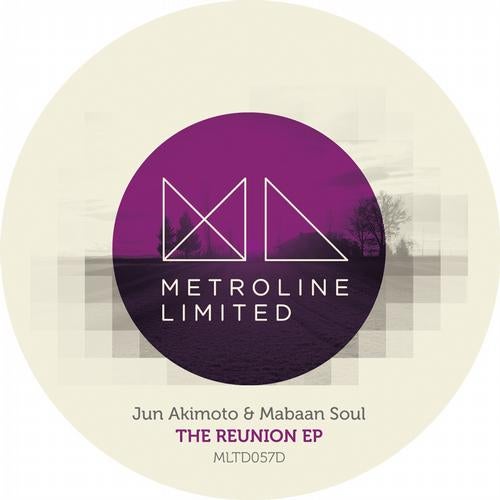 Release
The Reunion EP