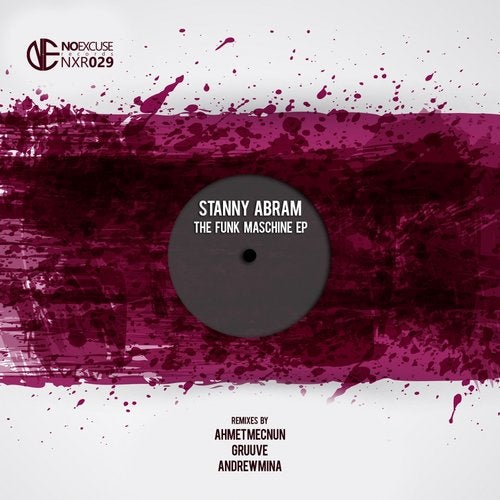 The Funk Maschine EP - Stanny Abram

This November, the NoExcuse gang are excited to introduce Stanny Abram with his whopping six track EP, "The Funk Maschine". Including three originals and three remixes from Gruuve, Ahmet Mecnun, and Andrew Mina, this pack is guaranteed to warm up the crowds this winter.

The journey begins with the first original "The Funk Maschine". A heavy tech-house number, it pushes thick basslines, big drums, and plenty of funk-inspired snaps that get you moving and grooving throughout the track. A new chapter of this track is brought by Gruuve, stripping back the bass foundation, and adding an acid-influenced melody to compliment the funky original. Bringing an alternative, Ahmet Mecnun emphasises the bass by taking it into overdrive in his remix, perfectly suited for underground and warehouse raves. Andrew Mina portrays his vision of a 90s rave crossed over with the funky foundation of the original in his stomping remix.

Continuing with the funky theme of the EP, Stanny presents his second original "Everybody". A light and energetic flare flows through the track, with enticing vocal samples building tension through the short and frequent breakdowns. Completing the journey is the final track, "Down Under". This dark and devious track presents an alternative perception in comparison to the previous tracks. Filled with deep, hypnotic breaks, this suspense filled track is crafted to echo through late-night sessions.

The Funk Maschine EP by Stanny Abram, brought to you by NoExcuse Records.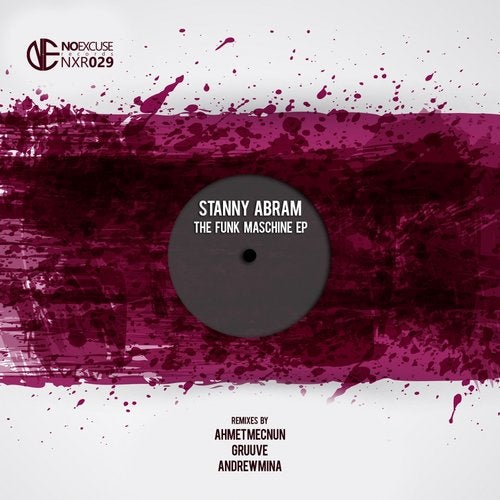 Release
The Funk Maschine