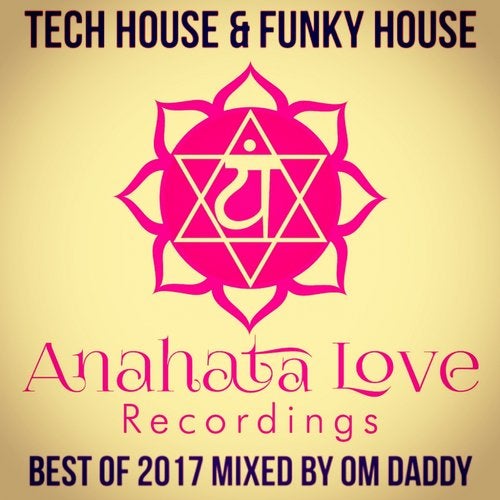 With over 200 high-quality house music releases in 2017 on Anahata Love Recordings, OM Daddy, is on a mad tear! The very best & finest, high-quality Tech House & Funky House releases of the year, available as both individual tracks, & two tracks of continuous DJ mixing. Over 2 & 1/2 hours of OM Daddy in the mix. That is 28 individual tracks & 2 Continuous DJ mixes for a total of 30 tracks in this beautiful & majestic tech-house & funky-house compilation.

A mad tear indeed! This DJ compilation & mix packs the funkiest, tribal-tech house known to mankind & womankind. This may explain his former DJ moniker 'Da Mad Hatter,' a name given to him by Angie Aiton of Club Nympho Afterhours & After Hour Power fame after describing his music for peers in the music industry. OM Daddy was known as Mad Hatter or Da Mad Hatter as well as Jim Carson in the early 2000s to early 2010s as a resident DJ at the World Famous Circus Disco in Hollywood, The Garage's Last Man Standing, Little Pedros, Deep on Hollywood & Vine, The Sunset Room, & Hollywood's most notorious afterhours & after-after-parties like EM Sundays & Reset. A man truly beloved by both his peers & his fans at home on the dancefloors in Los Angeles as well as Drais in Las Vegas, South Beach Miami Winter Music Conference, Chicago, Edmonton to San Francisco's LovEvolution Parade playing on a float for over 150,000 attendees ala Berlin's Love Parade.

Whatever the case may be, this epic journey through Soulful House to Latin-House to Jackin' House to Jazzy House to Deep House to to Tribal House to Tech House to Techno back down to Funky House is amazing!

Remixes & originals from Anahata Love Recordings superstar DJs - Jerome Zambino (Paris, France), Riche Boom (Dallas, Texas), Late Delivery (Los Angeles, CA, USA), & LA's own legendary superstar DJ - Tony Largo (Does Your Mama Know?)

This is surely destined to be a classic double-album anthology & Continuous DJ Mix series for years to come. Pre-order or Download it now.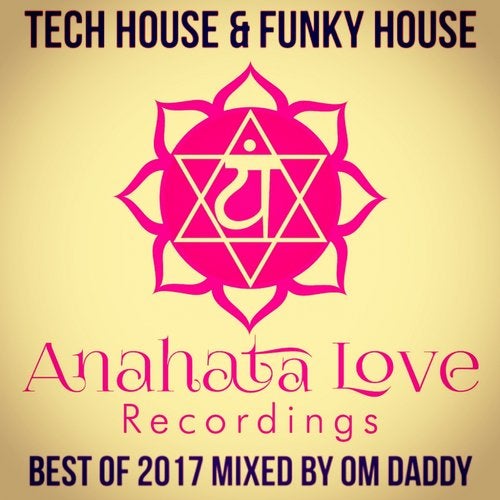 Release
Tech House & Funky House: Best of 2017 (Mixed by OM Daddy)