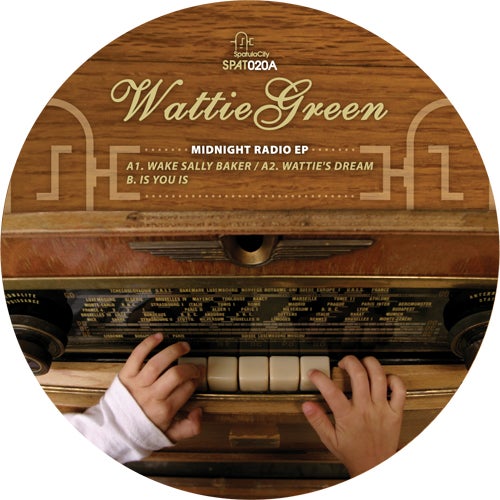 Spatula City Records is proud to presents it's 20th release! To celebrate this accomplishment, starting with this release, all Spatula City vinyl releases will come in super spiffy full color record jackets. For this release Spatula City is incredibly elated to give you a top notch release from Nashville's newcomer house phenom Wattie Green. This is Wattie's first vinyl release and we are glad to have him aboard our gravy train as he delivers us the "Midnight Radio EP".

The first tune on the record is a must have lowdown n jazzy jam called "Wake Sally Baker". This tune is an amazing dirty jazz delivery of walking bass lines and piano riffs that hit the essence of an era of jazz that few house producers have been able to relic. The piano hooks and up jumping beat make this tune a must have jam that transcends many boundaries of the many house niches.

The second cut on the record is another journey through jazz called "Wattie's Dream". Wicked sax licks battling relentless piano over a dreamlike groove push n pull the senses across time. Packed with melody and groove, this track is a dancefloor soul grabber, and a bit of an ass grabber as well.

On the flip we have a nice n loud 45 rpm pressing of "Is You Is", which perfectly complements the other two tracks on the late night jazz artifacts tip. Wattie brings this EP to a head with a swing infused vocal hook, and wicked bass undertones. Piercing piano lines work and work and take you 'round n 'round the dancefloor through to the key modulation toward the end that is the icing on the cake. Such a well rounded track for such a well rounded EP.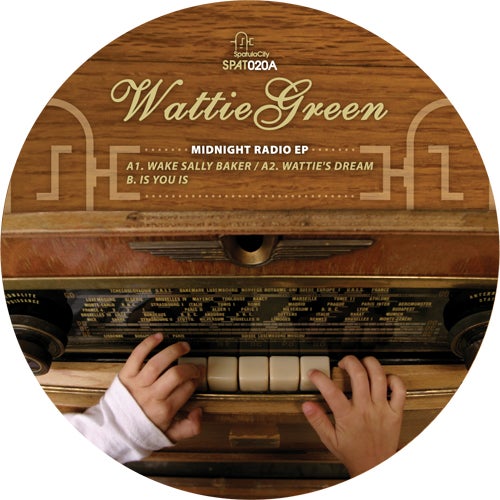 Release
Midnight Radio EP