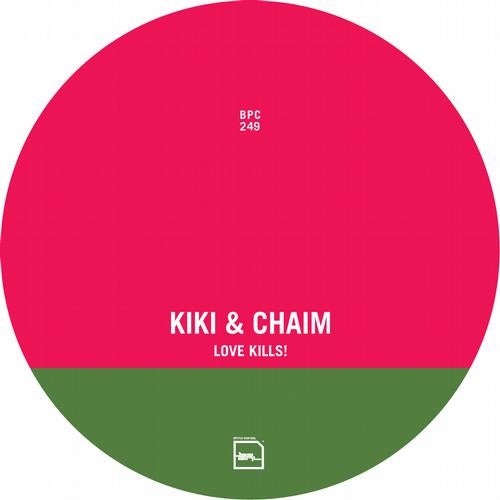 The time seems to be ripe for remarkable collaborations. In keeping with the theory that the whole is more than the sum of its parts, the two BPC veterans Kiki and Chaim produce their EP "Love Kills!" as a combined effort. The pair are hardly strangers to one another: their mutual remixes Kiki's excellent version of Chaim's album title-track "Alive" in 2011 and Chaim's 2009 smash with Kiki's "Good Voodoo" set the bar high and whet the appetite for more. To make things even more interesting, the singer of the L.A.-based electro band Narco Tourists, Cari Golden, has been invited on board. Her musical passion extends beyond
the Portishead-inspired wave sound. She regularly lends the voice of her light-filled alter ego to the giants of tech-house, including DJ T. and Pan-Pot, whose releases on Get Physical and Mobilee landed great success last year.

"Love Kills!" gets going right away with a crisp house beat, effortlessly combining Kiki's typical playful minimalism with Chaim's more forceful tech-house aesthetic. Cari's vocal touches lend the track its sensual and hypnotic qualities. Whilst Chaim's version brings out the techy side even more with a punchy bass line, Kiki puts together a less deep version that is equally charged with energy. The third song begins with Kiki's "Clap II Thizz" a house beat straighter than an arrow, constantly driving, never at rest, yet minimalistic right up to the final musical freak-out. The work is completed with a digital exclusive demo
version of "Love Kills!" The pair are masters of their art.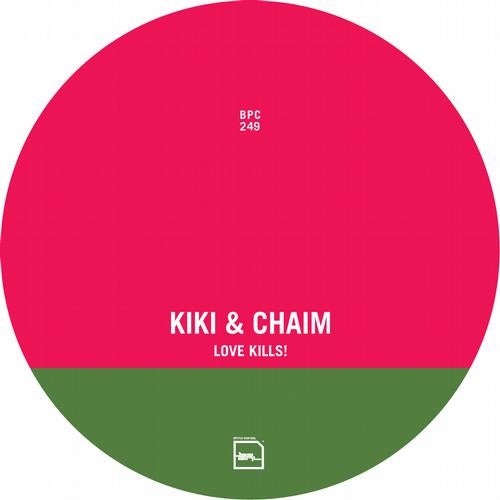 Release
Love Kills!