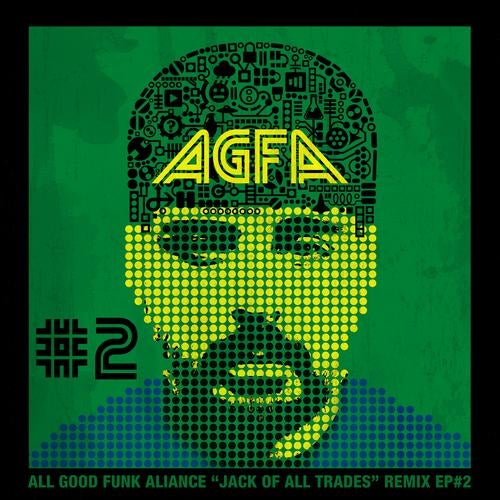 Fort Knox Recordings is proud to present the second Jacks of All Trades Remixed EPs from All Good Funk Alliance. Fresh off their album release, Frank and Rusty compiled a blazing set of remixes. Featuring some of our favorite producers of the moment, Jacks of all Trades Remixed EP 2 takes these amazing songs to a whole new level.

Three monster songs get a pair of remixes each, transforming the originals into party-rocking, primetime burners. First up is Throw Down (featuring Think Tank & Neighbour) remixed by two of the funkiest producers in the Northern and Southern Hemispheres. Featurecast, of the United Kingdom, drops the wobble and turns Throw Down into a massive, modern hip hop rinser. Busta, from Australia, adds heavy bass and serious glitch elements to create a mid tempo banger! Next up is Time To Get Loose (featuring Big Stuff & Think Tank) getting remix treatments from Skeewiff and Keith Mackenzie & DJ Fixx. Two huge, breakbeat jams from different sides of the spectrum. Skeewiff goes back! Way back, with an old-school, hip hop jam reminiscent of Big Daddy Kane. This tune is loaded with classic-sounding breaks and lots of live instrumentation. Keith Mackenzie & DJ Fixx make an absolutely belting, big room breakbeat tune with ridiculous drums and blazing synths.

Jacks of All Trades Remixed EP 2 is chock full of dance floor burners that will get any party started. With sounds ranging from classic hip hop and breakbeats to future Go Go and glitch hop to party beats this EP is sure to fit into many a DJs crate!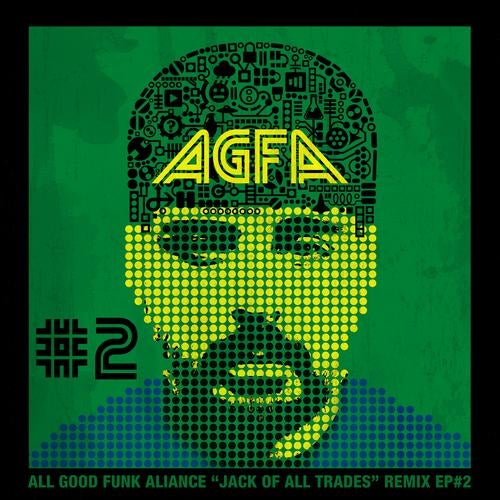 Release
Jacks Of All Trades Remixed EP 2