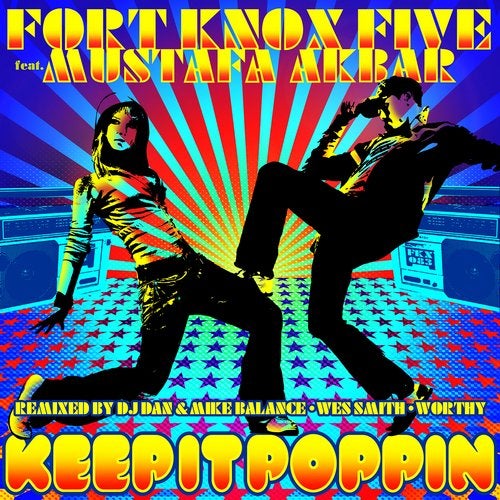 One of the killer party anthems on Fort Knox Fives new album Pressurize The Cabin is Keep It Poppin featuring Mustafa Akbar of Nappy Riddem. After getting everybody to Funk 4 Peace on Radio Free DC, Mustafa is back again with more positive feel good party lyrics to keep the vibes going. On this release, the next single from the new album, Fort Knox Five have enlisted the help of some close friends and old school legends to truly keep it popping!

Their friendship forged in the old school rave days, Fort Knox Five and DJ Dan have been close for decades. The DJ Dan and Mike Balance Remix is an indie nu-disco meets G-House banger, full of West Coast flavor. Bubbling beats and pitched down vocals combined with funky synths creates a new school take on an old school sound. Wes Smith, another alumni of the 1990s scene, has been topping the breakbeat charts with releases on his label Juice Recordings. His reworking of Keep It Poppin transforms the original into a high energy breakbeat workout. Rounding out the release is Worthys deep future house remix, full of chunked out beats and blips, sure to whip the dancefloor into a frenzy. As part of San Franciscos Dirtybird crew, Worthy brings a fresh new sound which is going off worldwide.
This collection of remixes is engineered to get people on their feet and dancing! With sounds ranging from from nu-disco to deep future house and breakbeat, DJs and old school ravers alike will find these tunes booty shaking. Instrumentals are also available of all three remixes, and you can expect to hear some of these tunes getting the party started, so lets Keep It Poppin.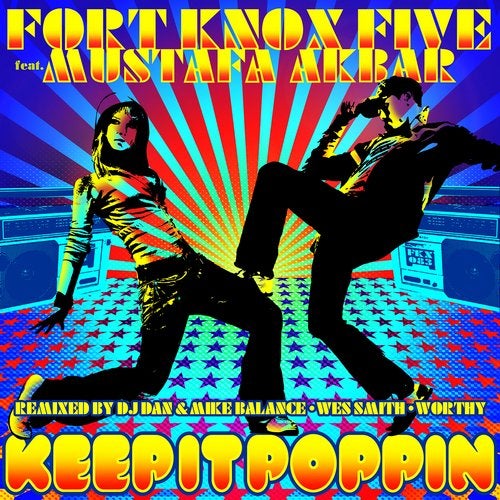 Release
Keep It Poppin Remixed