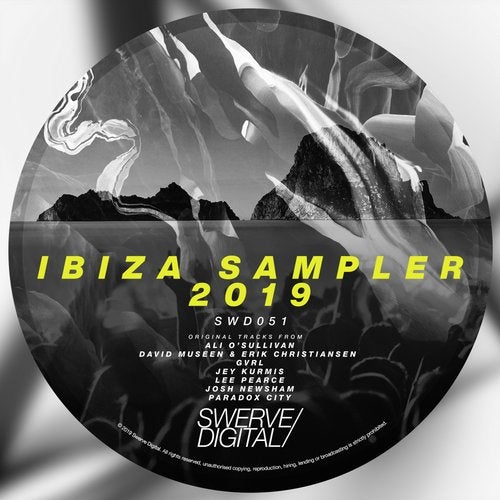 It's that time of year again, we are delighted to present our Ibiza sampler for 2019. This year's edition includes tracks from some of our favourite artists, including the likes of Jey Kurmis, Ali O'Sullivan, Josh Newsham, Paradox City, label boss Lee Pearce and more.

Jey Kurmis kicks things off with 'PiNo'; an unsurprisingly wobbly number with subtle vocal presence, quirky hits and fills and creative FX processing throughout. Paradox City follows up with 'Insatiable' - a powerful tech number with a moody sub and layers of scattered rhythm, tied up nicely with a nostalgic R&B vocal hook.

Ali O'Sullivan is next up, with 'Lady Soho'. A pacy acid house jam stripped back yet potent and feisty in all of its glory. The combo of heavy kicks and driving analogue bass on this one is worth a special mention. Lee Pearce's 'Som Nom Na' runs a fine line between deep house and tech, jam-packed with jacking groove and atmospheric power!

Josh Newsham's '7 Bells' presents itself as a gritty tech house number with an addictive attitude problem. A rough dancefloor cut, full of moogy face twisting sound throughout. David Museen & Erik Christiansen are next up with 'Marco Polo', which leans more towards the typical terrace style of tech that is largely popular at the moment. Rolling sub bass and complimenting percussion keep the undulating moment alive from start to finish.

Last but not least, GVRL supplies us with 'Girltrash'. A punchy fat bottomed bomb to round off the release, made for warehouse spaces and capable systems. The track is a fine exhibition of simple and effective production techniques, combining to create one hell of a potent end product.

The 2019 Ibiza Sampler is proudly presented to you by Swerve Digital.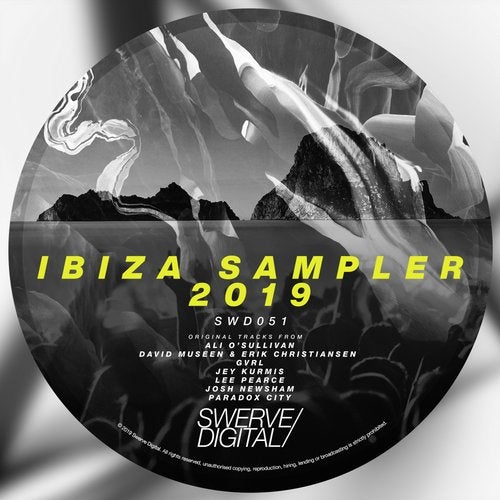 Release
Ibiza Sampler 2019