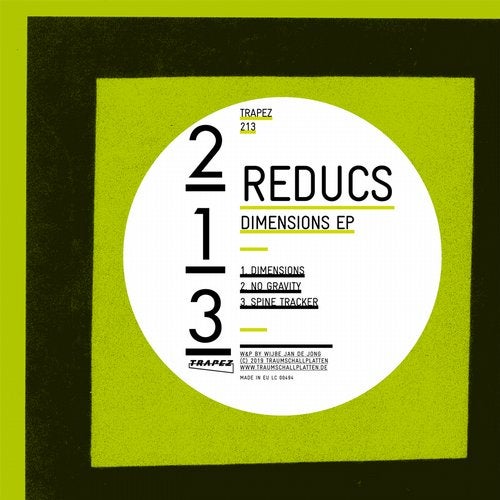 Release Date

2019-06-21

Label

Trapez

Catalog

TRAPEZ213
Reducs is based in the Netherlands way up in North Friesland right by the sea. He has played clubs around the globe and his sound was influenced by the electronic dance music of local DJs and producers in the early 00s.
Every time Reducs starts with a new project, it feels like "starting from scratch, with a blank page.This is just the way I work he says.

His most successful track so far was "Mosquito Bite".
With releases on several record labels, and many top 100 chart breaking tracks on Beatport, Spotify and others Reducs is still hungry to rock the crowd.
His style is without question highly energetic and filled with uplifting and brutal moments. Reducs aims with his studio music and with his live and DJ performances at dancers and wants to create that perfect soundtrack for an underground techno night.

His recent music was written on his headphones in different places and locations that inspire him and then finalized in his studio.H
is "Dimensions" EP opens up with the title track "Dimensions" which is a droning mighty techno track with beats hammering away.

"No Gravity" has much more of live feeling to it with a big attention to single elements that are exposed to the max which give a lot of room for freak out moments.

"Spine Tracker" makes contact with the distorted 909 kick drum sound which was so present in the early 90ies. This track is despite all the references not nostalgic but an exciting blend of early techno with a reception of now.