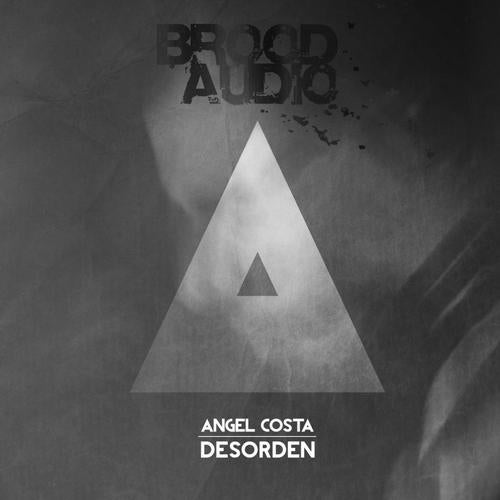 Release Date

2013-03-18

Label

Brood Audio

Catalog

BA047
Desorden translates into disorder in Spanish. With his first full-length techno album, Angel Costa gives us an audio interpretation of the word in every sense of it. The album is a collection of eight devastating Techno tracks, which portray no remorse on the listener and is a true reflection of his musical careers evolution. After spending nearly twenty years on the decks, his instinct of knowing what works on a dance floor has been highly fine tuned and represented in these tracks. Each track is a reflection of his skills as a Techno producer!

Munchausen is anything but an intro and in fact a contrary to what is expected not a soft and gentle whisper, but the equivalence of being waken up from a deep sleep by having a bucket of ice cold water spilled on you it packs a hard punch, concrete kick drum, high frequency sweeps and drones, razor edge hats & percussive galore.

Agorafobia is comprised of a more complex and distorted rhythms, shuffled quantized beats, and a high-pitched chaotic atmosphere, which stirs the senses.

Clinofobia sits on top of a more cleaner kick drum with a twisted and distorted hook that just builds with a rise in frequency and intensity! The drop satisfies the listener perfectly as the rawness of the hook blends perfectly with the warm rolling bassline.

Cortard is another anti melodic number infused with a formula that demonstrates distortion, with a dark sharpness and most important of all a formula that defines success.

Paramesia is Angels interpretation of pushing the envelope as he steers away from his signature 4x4 beat structure. The broken beats compliment the edgy industrial groove exquisitely.

T.A.P. is a more stripped, effective Techno groove that drives the track with a percussive hook and a haunting atmosphere. Its straight to the point, pounding groove that grabs from the first beat and doesnt let go till the very end.

Touret gives us a slight familiar taste of the signature, heavy low end and sharp high hats big room Techno track that is the foundation of Angels production style.

Hematodipsia brings the voyage to an end with a relentless, gritty hook on top of a heavy bassline. The track builds the energy with every measure and is a perfect example of what we call, going out with a bang!

This is Angel Costa - No sugar coating or B.S. No pretty little melodic fillersUnderground, dark, brooding Techno at its best!

Play it loud and play it hard!

Enjoy!

Please don't forget about us on your monthly RA & Beatport charts!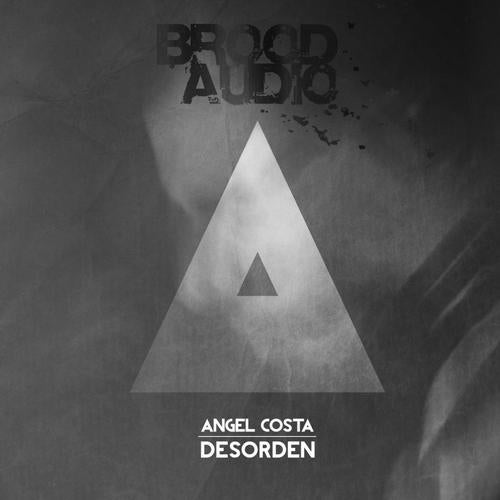 Release
Desorden Album
Release Date

2013-03-18

Label

Brood Audio

Catalog

BA047